A Look at the Damage to Florida Lives & Crops from Hurricane Michael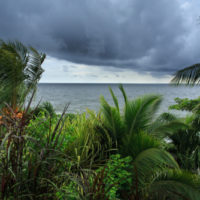 Hurricane Michael has been labeled the "third-most intense Atlantic hurricane to make landfall in the United States." As of November 26, more than 43 deaths in Florida have been linked to the disaster, with 23 of them all hitting Bay County alone. On Thanksgiving Day, thousands of Floridians remained homeless because they lost everything to the hurricane.
In addition to taking human lives, Hurricane Michael has done significant damage to Florida's panhandle crops, which will inevitably involve a number of complicated insurance claims to be filed, as we discuss below.
Crop Producers Hardest Hit
When the hurricane hit, bell pepper, squash, and tomato producers were only approximately five days into their season, and were the hardest hit, which included approximately 200 acres of bell peppers and anywhere between 1,000 and 1,500 acres of tomatoes. According to reports, these producers lost approximately 90 percent of their crops. In addition, starting over with their crops has been tremendously difficult because the crop stakes were reportedly blown over and exposed to sun damage, and many of the packinghouses were also significantly damaged from the hurricane, leaving producers with nowhere to go to pack their products.
Unfortunately, these effects are far from over: An estimated half of all growers in the region are small and independent, and only started out with 75 to 350 acres total to begin with. Only producing in that one area, it is impossible for them to make up production by growing in other regions, and harvest time is only 10 weeks out of the year. In other words 50 percent of their market year is now gone.
Hurricane Michael Claims
According to the Florida Office of Insurance Regulation, the following numbers of claims have been filed for residential and commercial properties, including business interruption costs:
Residential Property: 85, 017
Commercial Property: 6,830
Private Flood: 158
Business Interruption: 658
Other Business Loss Claims: 32, 693
The highest number of claims have been filed in Bay County (75,412), followed by Jackson (12,605), Leon (8,661), and Gulf Counties (7,231). The total estimated insured losses thus far come to $3,430,014,424. Of these claims filed, only a small number have been paid, while thousands of others are either currently classified as not paid or still open.
 If You Have Suffered Losses Due To Hurricane Michael, Contact Our Insurance Claim Attorneys
While home damage is bad enough during a hurricane, damage to businesses and farming productions can be significant, especially when it comes to hurricanes that hit Florida.
If you have suffered some type of damage, contact our Fort Myers hurricane insurance attorneys at HD Law Partners today to find out how we can help. We not only work with producers to file their insurance claims, but in appealing denied claims and in addressing unnecessary delays from insurance companies.
Resource:
mynews13.com/fl/orlando/news/2018/11/26/hurricane-michael–florida-death-toll-up-to-43-people
thepacker.com/article/florida-panhandle-crops-hard-hit-michael
pbs.org/newshour/show/many-hurricane-michael-survivors-spent-thanksgiving-homeless