7 Reasons Why You Need Good Headlights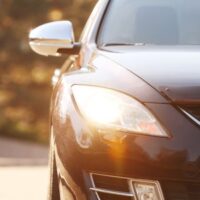 When it comes to road safety, there are many factors that help to keep everyone safe on Florida roadways, and one of the most underrated factors is proper illumination. In some cases, accidents and injuries could have been avoided if there had been better illumination on the vehicles involved in the incident. Committing to driving with good headlights is an essential step to traveling safely.
There are a range of reasons why effective headlights help prevent accidents and legal troubles. If you have done what you could to maintain your car but were still involved in a Florida accident because another driver had poor or malfunctioning headlights, talk to a Tampa personal injury attorney to explore final recovery.
Top Reasons Why You Need Proper Headlight Illumination
Visibility is a fundamental aspect of safe driving. Reasons why you should have good headlights include the following.
Night visibility. Driving in the nighttime hours after the sun has set poses its own unique challenges, and good headlights are a primary tool for navigating dark roads safely. They bring light to the road in front of a vehicle, making it possible for drivers to spot potential hazards, pedestrians, animals, and other vehicles.
Bad weather. The Tampa area can experience a range of weather, including heavy rain and dense fog, and in these situations reliable headlights are crucial. Adaptive lighting and fog lights are features of modern headlights that can make a substantial difference in poor weather conditions.
Glare reduction. Good headlights also provide benefits beyond ones to the driver of the vehicle itself, they can also reduce glare for oncoming drivers. Conversely, when headlights are improperly adjusted or malfunctioning, they are a road danger.
More reaction time. Properly illuminated roads allow a driver to react more quickly to unexpected situations, such as sudden stops or an animal crossing the road. Headlights can give a driver visibility for the valuable seconds needed to avoid a collision.
Fatigue reduction. Operating a vehicle in low-light or stormy conditions can be tiring, so reducing fatigue is advised, and good headlights can help reduce eye strain and fatigue by providing a clear view of the road ahead.
Legal compliance. Throughout Florida, including in the Tampa area, there are specific regulations regarding headlight use. You are required to use headlights from sunset to sunrise every day as well as during periods of rain, smoke, or fog, and any time visibility is less than 1,000 feet.
Preventing trouble. Not only are injuries possible following auto accidents, legal troubles can also arise. Accidents caused by poor visibility often lead to legal complications, and some with ineffectual headlights may be held liable for damages and injuries.
If you were involved in an accident that could have been prevented with proper illumination, talk to a Tampa appellate attorney as soon as possible.
Is a car with poor headlights responsible for your accident losses? Justice and recovery is in reach, talk to the lawyers at HD Law Partners about securing the compensation you deserve. Call 813-964-7878 for a no-cost consultation.