5 Reasons to Consult a Florida Business Lawyer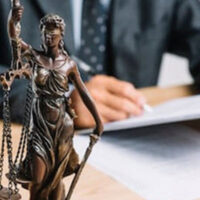 Running a business in Florida can be a rewarding pursuit, but it also has its fair share of challenges and legal complexities. Whether you're a startup owner or a seasoned entrepreneur, having a reliable Tampa business & corporate law attorney by your side can be a game-changer as you move through the ownership process. While there are oodles of compelling reasons to consult with a Florida business lawyer, below are five of the most common.
Reason #1 – Legal Structure and Formation
Choosing the right legal structure for your business is an important decision as your choice impacts liability, taxes, and even how you manage your company. Before guessing on a structure, meet with a  skilled business lawyer who can help you select whether your business is a sole proprietorship, partnership, limited liability company (LLC), or corporation. An attorney can inform you of the legal implications of each option. Then, you can make an informed decision that aligns with your business goals and minimizes potential legal risks.
Reason #2 – Contracts and Agreements
In the world of business, legally-binding contracts are the foundation of relationships and transactions. So, whether you are drafting agreements with suppliers, clients, employees, or partners, it makes sense to have a professional review contracts to be sure they are legally sound. Lawyers work to ensure contracts are well-drafted, protective of your interests, and compliant with relevant laws. And they may also be able to offer valuable negotiation assistance, helping you secure the most favorable terms within your business contracts.
Reason #3 – Regulatory Compliance
Florida, like every state, has its own set of rules and regulations that all businesses in the state must adhere to. It is not always simple to navigate this regulatory landscape and often business owners find doing so to be overwhelming, especially for those who are unfamiliar with state and federal laws. A skilled lawyer can walk you through all of the regulations that apply to your situation, ensuring that your business operations remain lawful and minimizing the risk of costly penalties and legal disputes.
Reason #4 – Litigation and Dispute Resolution
No matter how well-prepared you are, if you stay in business long enough, disputes will arise unexpectedly from time to time. From contractual disputes to intellectual property issues, business lawyers with a background in advocating for the interests of business owners can strengthen your position. Your attorney can negotiate on your behalf and represent you in court, if necessary.
Reason #5 – Long-Term Partnerships
There are many rewards to developing a long-term partnership with a business lawyer, and doing so can be a strategic move for your company's growth. This is true because as your business evolves, your legal needs will likely change too, and a Tampa business & corporate law attorney who understands your company's history, goals, and industry can provide tailored legal advice each step of the way.
Who are you doing business with? Hiring an attorney means you're investing in the success and longevity of your business. Bring your questions and concerns to the attention of the attorneys at HD Law Partners. Call 813-964-7878 to schedule a confidential, free consultation.