4 Steps to a Peaceful Divorce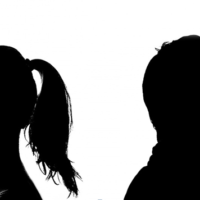 The divorce process can be dreadful or astonishingly cordial. Much of how your divorce goes may depend on the steps you take leading up to it. Below are four steps that may help if you wish to split up with your significant other on an amicable basis.
1. Gradually tell your spouse you are considering a divorce.
You can't disappear your way out of a marriage. It's best to reveal to your spouse, sooner than later, about any internalized feelings you have. Divorce can be devastating so bringing the conversation up gradually can lessen the blow. Talk about your unhappiness with your spouse several times before serving divorce papers.
2. Consider couples therapy.
If your spouse insists on therapy, you owe it to your marriage and children to do so before filing the divorce. Couples therapy may help your spouse come to the conclusion that a divorce is necessary. Therapy may help the divorce process go smoothly and lovingly.
3. Lovingly reassure the children.
Divorce can be a shocking and difficult process for children to accept. You can help your children deal with the change by encouraging them and reinforcing your love for them. Reassuring them that it's not their fault can also bring them comfort. Never put your kids in the middle of adult matters.
4. Contact professional Florida divorce attorneys.
After giving your partner some time to absorb the news, make sure to discuss the next legal steps. The Florida divorce/family law attorneys at HD Law Partners provide knowledgeable, experienced, dedicated legal representation. Contact HD Law Partners for a free consultation on how you can make the divorce process as amicable as possible.
Resource: http://www.huffingtonpost.com/entry/how-to-ask-your-spouse-for-a-divorce-like-a-grownup_us_56d491e9e4b0bf0dab32f0bc