11th Circuit (Florida) Makes Important Ruling on Insurer's Indemnification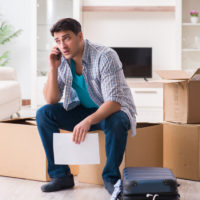 An important insurance litigation decided by the 11th Circuit (Florida) during the second week of March laid the foundation for when insurance companies can determine whether they can indemnify their policyholders.
At Issue in the Case
The case involved an appeal of a district court decision finding that Mid-Continent Casualty Company (MCC)'s complaint for declaratory relief regarding whether it had a duty to indemnify one of its insureds in a pending lawsuit was not yet ripe for adjudication until the underlying lawsuit was resolved because the company's duty to indemnify depends upon the resolution of that underlying lawsuit.
Rule, Analysis, & Conclusion
MCC had issued a number of insurance policies to a Florida construction company (Delacruz) that built single-family homes. As part of those policies, MCC was obligated to defend and indemnify Delacruz under certain conditions if they are sued for defective construction. Once the project was completed, a number of homeowners sued the general contractor that hired Delacruz for defective construction. The general contractor then turned around the sued Delacruz and its subcontractors for breach of contract, common law indemnity, contractual indemnity, Florida building code violations, and negligence. MCC sought a declaration in court that it is not obligated to indemnify Delacruz, claiming that the alleged defective construction claims fell outside of the policy limits they set on Delacruz, and the District Court ruled that the duty to indemnify was not yet ripe for adjudication because the underlying lawsuit (i.e. the general contractor's lawsuit against Delacruz) was not yet resolved. In other words, before MCC's motions can be resolved, Delacruz' liability has to be established.
While the 11th Circuit had not, before now, directly addressed the question of whether it is appropriate for a district court to assess an insurer's duty to indemnify before an underlying lawsuit is resolved, they had already considered the issue in an unpublished opinion, finding that the duty to indemnify is always dependent upon the entry of a final judgment, resolution, or settlement addressing the underlying claims. In addition, a number of Florida district courts had already ruled that an insurer's duty to indemnify is not ripe until an underlying lawsuit is resolved or the insured's liability is established. As a result, the 11th Circuit agreed with existing case law and the district court's opinion in this case that MCC's duty to indemnify Delacruz could not be decided (i.e. was not "ripe for adjudication") until the underlying lawsuit (the general contractor's claim against Delacruz) is resolved.
Contact Our Florida Insurance Litigation Attorneys to Find Out More
When it comes to insurance-related litigation in Florida, HD Law Partners has that experience necessary to properly represent an insurance carrier such that they do not waste their time and money presenting motions in court that are not yet ripe for review. Contact our insurance attorneys today to find out more about our services.
Resource:
businessinsurance.com/article/20190311/NEWS06/912327207/Mid-Continent-Casualty-indemnification-ruling-attempt-premature