10 Benefits of Timeshares and Talking to a Tampa Timeshare Lawyer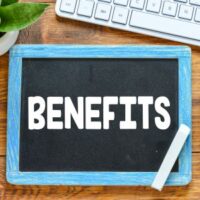 Timeshares are a popular vacation option and there are numerous benefits to owning a timeshare. That said, there are people who have had negative experiences as well. It is important to explore both the pros and cons of timeshares before making any major financial moves. To have your specific concerns addressed, consult with a Tampa timeshare attorney.
Some Benefits of FL Timeshares
Affordable Vacation Home Ownership
One of the most significant advantages of timeshares is the opportunity to own a vacation home without high costs. By sharing ownership with other individuals, you access the benefits of a second home without the financial burden of full ownership.
2. Guaranteed Vacation Time
With a timeshare, you have a guaranteed vacation spot each year. This eliminates the time spent finding available accommodations so you can plan your vacations well in advance.
3. Flexible Vacation Options
Often timeshare ownership comes with flexible options, so you can choose to stay at your home resort or exchange your timeshare for a vacation at another resort within the same network.
4. High-Quality Accommodations
Depending on the timeshare, you may have access to luxurious accommodations and excellent amenities, such as swimming pools, spas, golf courses, and fitness centers. These high-quality facilities enhance the overall vacation experience.
5. Family-Friendly Environment
Many timeshare resorts are designed with families in mind, offering amenities tailored to children, such as playgrounds and game rooms. This creates a welcoming environment for families.
6. Potential Rental Income
Depending on your timeshare contract, you may have the option to rent to other vacationers. This can help offset timeshare costs if you are unable to use the property any given year.
7. Long-Term Savings
Over time, some find that owning a timeshare is a more cost-effective vacation option than renting a vacation property or booking hotel rooms because the purchase price and annual maintenance fees are set and expenses can be budgeted accordingly.
8. Equity and Investment Potential
In some situations timeshare holds investment value, especially in desirable locations like Florida. When property values appreciate, your timeshare ownership may gain value.
9. Consistent Maintenance and Management
When a reputable professional management company is in place to handle maintenance, repairs, and general upkeep, it can reduce stress because you will be assured the vacation property remains in excellent condition.
10. Legal Protection and Consultation
There are experts who can help you through the process. As is true in a range of legal matters, there are lawyers who are experts in timeshare disputes and the buying and selling process. Consult with a Tampa timeshare attorney who has a background reviewing contracts, negotiating terms, and providing legal guidance throughout your timeshare experience.
Connect with a Skilled Lawyer
Could a timeshare lawyer help you? Consulting a Tampa timeshare lawyer when navigating a timeshare dispute is essential to ensure legal protection. Legal counsel can also be advantageous if you are buying or selling a timeshare and are moving through the complexities of timeshare transactions. With over 40 years of combined experience, the attorneys at HD Law Partners can help. Call 813-964-7878 to schedule a free consultation.