What Is The Covenant Of Quiet Enjoyment, And Why Is It Important To Landlords?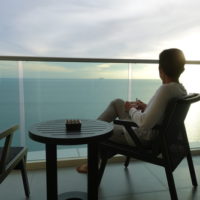 Nothing is perhaps more effective in ensuring that there is a smooth relationship between landlords and tenants than carefully drafting and negotiating the contract that governs that relationship and the rights that each party has.
One of those terms includes the terms of "enjoyment" covenant, also known as a covenant of quiet enjoyment. This aspect of the lease refers to what extent the tenant and/or landlord is able to possess the premises in peace without disturbance by others. In other words, it's the right to undisturbed use, and if it isn't expressly spelled out with the specifics in the lease, it is automatically implied by the courts. This means that if the landlord "interferes" with this quiet enjoyment in any way, this can provide the tenant with the right to withhold rent and, in some circumstances, even terminate the lease itself.
The Right to Modify & Negotiate
One thing you will notice is that, even though this covenant is implied, it is usually written into every lease. This is because both parties (landlord and tenant) always retain the right to modify the condition and enforcement of this covenant by the tenant. Thus, when it does appear in a lease, its purpose is typically to restrict the conditions of the tenant's rights. While this typically looks like language referring to a tenant's requirement to pay rent and perform all of their lease operations before they enjoy quiet enjoyment against the landlord, contract law actually allows for two parties to contract to pretty much anything as long as it's legal; thus, a landlord has a significant amount of leeway in building flexibility into this provision in the lease if need be.
Absent certain circumstances warranting ignoring carefully crafted covenants like these, the courts will not modify or default in spite of these negotiated terms. Thus, negotiating carefully and writing well are very important for Florida landlords.
Be Aware of the Fair Housing Act
As a landlord dealing with the issue of quiet enjoyment, you may at one point or another also deal with a tenant asking you for a reasonable accommodation in moving either themselves or another tenant, particularly in instances of noise complaints. Note that the Fair Housing Act prohibits discrimination by landlords, real estate companies, and similar entities to make housing unavailable to people due to race, religion, sex, national origin, familial status, or disability. Thus, for example, evicting families with children due to noise complaints could violate the law in terms of family discrimination prohibitions.
Attorneys Representing Property Owners in Tampa, Orlando, and Sarasota, Florida
If you are a property owner or landlord in need of legal assistance, our landlord/tenant attorneys are here to help. At HD Law Partners, we have been representing and providing legal advice to property owners throughout Florida for over 40 years combined. Contact us today to find out more.
Resource:
newsok.com/article/5556192