Jury Awards RV Owner Almost $8.5 Million, Most of Which Is Punitive Damages, After Insurance Company Denies Claim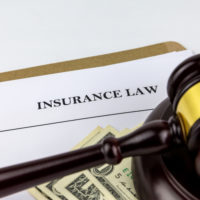 In February, a jury awarded one plaintiff almost $8.5 million verdict, which included eight million dollars in punitive damages, as a result of an insurance bad faith litigation claim brought against insurance company National General. The case is one that all insurance companies should be aware of in terms of what it means to thoroughly investigate a claim and whether or not a good faith dispute over coverage validly exists. It involved an insurance claim filed on a fire damaged RV, which was ultimately denied by National General after several of the company's investigators found the incident to be suspicious and reported claiming that the fire originated in two separate locations and was caused by the actions of an individual. The insurance company ultimately came to suspect that the plaintiff may have set the fire himself.
It is also notable that the Florida legislature is currently floating a proposal to adjust issues related to bad faith lawsuits brought against insurers here in Florida; a proposal that would ultimately benefit insurance carriers, who currently face bad faith actions fairly regularly when it comes to disputes over coverage.
Factors In The Jury's Decision
In its decision, the jury in the case appeared to be especially concerned about the number of investigations that National General conducted, as was unearthed by the discovery process. According to reports, the initial investigation implied that the fire was an electrical fire, however, once that National General realized that the damage was covered under the plaintiff's policy, the second investigation instead concluded that fire may have been intentionally set and suggested that the plaintiff had something to do with it. The company then denied the claim, insisting that the plaintiff had filed a fraudulent claim and misrepresented the incident.
The jury, however, sided with the plaintiff, finding that National General manipulated the facts and dictated some of its subsequent investigations in order to reach the conclusion that worked in its best interest. National General had gone so far as to not only deny the claim of a policyholder who was in good standing and able to prove that he was not home when the fire occurred, but also investigated his family, which the jury found to be a clear act of bad faith.
Florida Senate Bill Could Decrease Bad Faith Litigation Brought in Florida
Because the determination of what constitutes "bad faith" is placed in the hands of a jury instead of a judge, it is not uncommon or insurers to be hit with verdicts in the millions of dollars; even where policy limits are significantly less (for example, $50,000 or less). However, a current Senate proposal would require that any civil remedy notice specify the amount of damages that are being sought from an insurer so that they can try to cure any alleged violations and prevent a bad faith lawsuit.
Contact Our Florida Insurance Bad Faith Defense Attorneys If You Have Questions
HD Law Partners represents insurance companies whenever there is a dispute over liability, coverage, or damages. The firm also provides defense services where there are insurance bad faith claims and plaintiffs seeking extra-contractual liability. Contact our Tampa insurance bad faith attorneys today to find out more about our services.
Resource:
rvtravel.com/jury-935/
clickorlando.com/news/florida/2020/02/04/florida-house-renews-debate-over-ending-no-fault-auto-insurance-system/
https://www.hdlawpartners.com/more-than-100000-insurance-claims-are-still-lingering-here-in-florida/