Decades after Financial Crisis, Foreclosures Still Haunting Homeowners in Florida & Elsewhere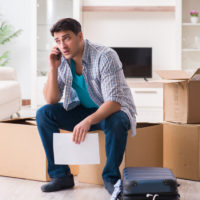 While many think of the housing crisis as a thing of the past, in fact, a decade later, it still haunts a number of homeowners, especially in Florida, where many have to deal with foreclosure defense on a daily basis. Just between 2007 and 2016, there were close to eight million foreclosures in the U.S.
For those affected, losing their home isn't just a matter of losing their most valuable asset, but of losing the source of countless memories of holidays, birthdays, graduations, and other important moments in their lives. It also means that their credit is destroyed, and any future mortgage that they pay will include a very high interest rate.
The Disparities Are Often Racial and Income-Based In Nature
Although the homeownership rate has rebounded in recent years, it remains well below the high it reached immediately prior to the foreclosure crisis. As of the summer of 2018, only approximately 64 percent of all households own their home.
Unfortunately, homeownership statistics are also much lower for black, Hispanic, and low-income Americans, less than half of which are homeowners. Prior to the foreclosure crisis, these groups were targeted for bad, risky loans, which helped to create the wealth gaps and disparities we see today. And instead of these areas recovering, they continue to see higher rates of foreclosures to date. This also has an overall negative effect on wealth gaps in general, as home equity has always been linked to an ability to save, build towards retirement, take out fewer student loans, start a business, etc.
Loan Modifications & Fatal Mistakes
For many, the ability to stay in their homes hinges on the financial institution that owns or purchased their mortgage approving a loan modification. Without approving that loan modification, these homeowners are often effectively left homeless.
For example, a number of people were erroneously foreclosed on due to computer glitches: just between 2010 and 2015, one Wells Fargo glitch alone may have caused more than 400 people to lose their homes. Reportedly, a malfunctioning tool miscalculated whether homeowners would qualify for federally-backed loan modification programs to modify mortgage payments and keep their homes.
Contact Our Florida Foreclosure Defense Attorneys
Given the plethora of mistakes like these made, any homeowners potentially facing foreclosure should, first and foremost, consult with a foreclosure defense attorney in order to understand their options and potentially fight the process and preserve both their home and their credit. Do not let one mistake or oversight by a financial institution cost you your home and negatively affect your credit for the rest of your life. If you live in Florida and are potentially dealing with foreclosure, contact one of our experienced Florida foreclosure defense attorneys at HD Law Partners right away to discuss your options—we serve clients in Tampa, Sarasota, Bradenton, Orlando, and surrounding areas.
Resources:
marketwatch.com/story/a-decade-after-the-housing-crisis-foreclosures-still-haunt-homeowners-2018-09-27
marketwatch.com/story/wells-fargo-may-have-accidentally-foreclosed-on-400-homeswhat-you-should-do-in-a-similar-situation-2018-08-07