Why You Would Need A Florida Corporate Litigation Attorney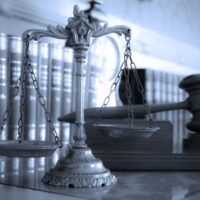 Business owners have to juggle a lot of responsibilities, including entering into contracts that support their goals and committing to legal agreements, including documents connected to employee relations, operators, suppliers, and other professional contacts.
These contracts and any disputes surrounding these agreements often require the skilled expertise of a Tampa business & corporate law attorney. Legal professionals have the background Tampa area business owners need to secure legally binding contracts to avoid future disputes and address conflicts, should they arise.
Different Types of Business Disputes
Business disputes can come about for a variety of reasons, including contract disputes, trademark infringement, and intellectual property challenges. Because contracts are a fundamental part of business operations, they play an integral role in business relationships. It is common for disputes to arise when one party fails to live up to their end of the bargain. In these situations, a Florida corporate litigation attorney can help protect the interests of your business. Also, they can negotiate a favorable resolution.
Additionally, Tampa business owners may find themselves in the middle of trademark and intellectual property disagreements. Trademarks are an important part of a business's brand, and disputes can arise when another business uses a similar trademark or logo. A Florida corporate litigation attorney can help you defend your trademark rights and take legal action against infringers.
Intellectual property disputes may come to light as well, particularly when another business uses your company's trade secrets, inventions, or creative works. An attorney can help you protect your intellectual property and move forward with legal action, if required.
Why You Should Hire a Florida Corporate Litigation Attorney
Before problems start, connect with a Florida corporate attorney. Corporate litigation requires a deep understanding of the complex legal issues involved in business disputes, and a Florida business lawyer has the talent and experience to navigate these complex legal issues and protect your business from conflict and loss.
With strong negotiation skills, your attorney will often be able to fight for your rights through negotiation, and if not, they can represent your interests in court. A deep understanding of state and federal laws allow legal professionals to apply their training to your unique situation. A Florida attorney's ultimate goal is to protect the interests of their client. They will work tirelessly to ensure that your rights are protected and that you receive a fair and just outcome.
If you are in a situation that requires the talent of a Tampa business & corporate law attorney, from business disputes to intellectual property issues, connect with a professional as soon as possible. Your lawyer can provide you with the legal support you need so you can focus on taking care of the daily needs of your business. By hiring a Florida corporate litigation attorney, you can protect your interests, receive expert legal advice, and negotiate a favorable resolution to your dispute.
What business contractual disputes have you encountered? A Florida corporate litigation attorney will enforce or defend your business contracts and ensure that your rights are protected. Talk to the legal team at HD Law Partners. Call 813-964-7878 to schedule a free consultation.