When Is Legal Action Against an Employer Possible?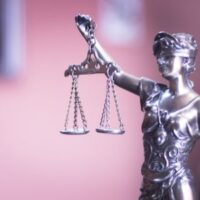 It is an unfortunate reality that accidents happen in Florida workplaces, leaving employees with injuries that may require medical treatment, time off work, and financial strain. In Tampa, as in most US cities, there are workers' compensation laws designed to protect injured employees. Workers' comp provides workers with the benefits they need to heal without having to prove employer negligence, but part of this contract is an employee not being able to sue their employer.
However, there are unique situations in which legal action against a Florida employer may be possible. If you want to hold your Tampa area employer responsible for your workplace injury, talk to a Tampa personal injury attorney about your options.
Workers' Comp and When You Can Sue
A state-regulated insurance program that provides medical benefits and wage replacement to employees who suffer work-related injuries or illnesses, workers' comp benefits are often required in order to protect workers from on-the-job injuries. It is a no-fault system, which means that employees do not need to prove negligence to receive benefits, and in exchange employees typically give up their right to sue.
While workers' compensation is the primary benefit avenue for most injured workers, there are situations when legal action against an employer can be explored. For example, if an employer intentionally causes harm to an employee, such as physical assault, and the injury results in damages, the injured worker may have grounds to sue the employer for intentional harm. And because Florida law requires most employers to carry workers' compensation insurance, should an employer fail to have the mandatory insurance, an injured worker may have the right to sue the employer directly for damages related to the injury.
There also could be the possibility of assessing compensation through third-party liability. This is possible when a third party, other than the employer, can be held responsible for an injury. When a worker is injured by a defective product or equipment on the job site, for instance, they may have a personal injury claim against the product manufacturer or another liable party, in addition to their workers' compensation claim.
Employers are also prohibited from retaliating against employees who file workers' compensation claims. Should a termination or demotion happen because of an employee seeking workers' compensation benefits, filing a legal claim for wrongful treatment could be an option.
Additionally, there are many employees, such as independent contractors, who are not covered by workers' compensation. In these situations it is important to share the details of your situation with a Tampa personal injury attorney so you can determine if you are able to sue for negligence.
Talk to a Skilled Attorney
Could you take legal action against your workplace? Talk to the legal professionals at HD Law Partners. Attorneys are available to assess the details of your case, explain your legal options, and help you navigate the complexities of the legal system. Remember, understanding your rights is essential to ensure fair treatment and proper compensation for workplace injuries. To secure a fee-free initial consultation, call 813-964-7878.