What The CDC's New 60-Day Eviction Moratorium Means For Florida Renters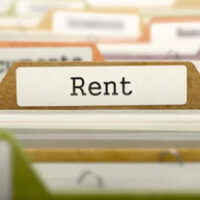 In early August, the U.S. Centers for Disease Control and Prevention (CDC) issued a new 60-day moratorium on residential evictions in certain parts of the country that continue to experience a "high community transmission" rate of the COVID-19 virus. This includes most of Florida. So if you are a Florida resident currently behind on their rent, you may continue to be eligible for certain protections under the new CDC order.
Prior CDC eviction moratorium orders applied nationwide. As noted above, the new order only covers those counties within the United States that are "experiencing substantial or high levels of community transmission." As of August 24, every county in Florida meets that requirement, according to the Tampa Bay Times. However, if in the future any particular county goes 14 consecutive days below the "substantial" or "high" levels of community transmission, the CDC's moratorium will not apply to that county until the rates again meet the required threshold.
The new order is also limited to a 60-day period from August 3 until October 3, 2021, although it is possible the moratorium may again be extended either by the CDC or through congressional action.
Are You Covered by the New Eviction Moratorium?
So does the CDC's order mean that no Florida renter can be evicted until October 3, 2021? Not exactly. The order only applies to certain "covered persons," which is defined as any residential tenant who files a sworn declaration with their landlord that all of the following conditions are true:
The renter has used all of their best efforts to apply for government assistance to pay their rent;
The renter earned no more than $99,000 during 2020 or expects to earn no more than $99,000 in 2021 (if the renters are a married couple, these amounts double to $198,000);
The renter is unable to pay their rent, in full or in part, due to a "substantial loss of household income" or "extraordinary out-of-pocket medical expenses";
The renter has made their best efforts to pay at least part of their rent; and
Eviction would render the renter homeless, or force them to "live in close quarters" with others due to a lack of other housing options.
Again, the moratorium's protection is not automatic. As the renter, you have the burden of filing a written declaration, as described above, with your landlord. Also keep in mind, the moratorium does not eliminate your obligation to eventually pay any back rent due. You must continue to pay what you can. The CDC's order only prevents your landlord from taking steps to evict you based on non-payment of your full rent, provided you comply with the conditions spelled out above. Your landlord could still try and evict you for other violations of your lease separate from any nonpayment of rent.
Contact HD Law Partners Today
The COVID-19 pandemic has been stressful for everyone. And the prospect of losing one's home makes things even scarier. So if you need legal advice regarding a landlord-tenant dispute, contact HD Law Partners today to schedule a free consultation with one of our Tampa insurance attorneys.
Sources:
news.yahoo.com/florida-landlords-renters-cdc-eviction-180300359.html
cdc.gov/media/releases/2021/s0803-cdc-eviction-order.html