Tampa Chiropractors And Your Accident Claim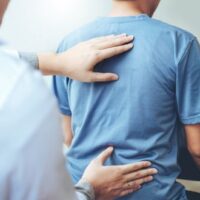 Some accident victims find chiropractic care to be a key component to their physical recovery. But the cost of these treatments can add up quickly, and if your finances are tight, you may be worried about how these fees will be handled.
While chiropractic care is a popular choice for those suffering from back and neck pain, understanding how your physical recovery expenses, including chiropractor fees, will be assessed when you file a Florida accident claim is essential. A qualified Tampa personal injury attorney can review your case and inform you of how to connect with the care you need and protect your financial health.
Chiropractor Provider Fees and Length of Treatment Vary
Millions of US residents seek relief through chiropractic care each year. Some who are experiencing neck pain, back discomfort, and muscle stiffness find the physical therapy practices, manipulation, and rehabilitation methods provided by chiropractors helpful. And because neck, back, and muscle harm is common as a result of a car collision, chiropractic care could be part of an accident victim's recovery plan.
But every chiropractic experience is not the same. For example, chiropractor fees can vary depending on the provider, and the type of treatment, and length of care provided. It's important to discuss any potential costs with your chiropractor before beginning treatment and to talk through what will be covered with a personal injury attorney. Then, you will have a clear understanding of what to expect.
Because while you may be able to seek compensation for your chiropractic care through a Florida personal injury claim, the length of care that will be covered may be less than what a chiropractor is recommending. Or an insurance company could try to minimize the amount of compensation they pay out, and part of that reduction could be stating they will not cover chiropractic care.
Connect with Legal Representation to Learn More
Disputing the need for certain treatments or the extent of the injuries sustained happens, which is one of the many reasons why hiring an experienced personal injury attorney is beneficial in your pursuit of a full recovery package. An attorney will listen to all of the details of your accident injury and can work to negotiate with the insurance company on your behalf. Additionally, to fortify your claim, they can gather and organize documentation, including medical records and chiropractor bills.
When you hire a Tampa personal injury attorney, they will fight for the full compensation you deserve, including expenses connected to chiropractic care, lost wages, property damage, and emotional distress.
Was chiropractic care recommended to you following a vehicular accident injury? Assuming all of your traffic accidents will automatically be paid for is not in your best interests. Connecting with a legal professional early in the damage recovery process is advised. Talk to the attorneys at HD Law Partners. With over 40 years combined experience, the legal experts at HD Law Partners can inform you on what level of recovery is possible, given the unique details of your case. Schedule your fee-free consultation today, call 813-964-7878.