Rights And Responsibilities Of Insurance Companies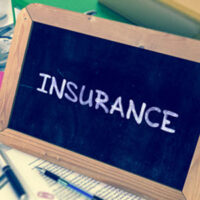 If you are wondering about what the responsibilities are for Florida insurance companies, know that there is an area of law specifically designed for these determinations. Property and casualty law in Florida refers to the legal principles and regulations that govern the insurance industry in the state. Property and casualty insurance covers a wide range of risks, including damage to property (such as homes and buildings) and liability for injuries or damages caused by an individual or a business.
When questions about property and casualty laws arise, connect with a Tampa insurance attorney. Skilled lawyers with a background in this area of law will know about all of the details that could apply to your situation, such as the time limit for policyholders to file a claim and how long an insurance company has to respond to that filing. Additionally, there are rules about how disputes should be resolved, should they arise.
Overview of Insurance Guidelines
In Florida, insurance companies have several rights and responsibilities when it comes to property and casualty laws.
Rights of insurance companies:
Charge premiums for insurance coverage.
An ability to deny coverage or cancel a policy if the policyholder fails to pay premiums or violates the terms of the policy that they purchased.
The right to investigate claims and determine whether they are covered under the policy.
Responsibilities of insurance companies:
An insurance company needs to provide coverage as outlined in the policy.
It is a requirement that valid claims are paid in a timely manner.
The responsibility to act in good faith when handling claims and policyholder interactions.
Comply with all state laws and regulations regarding insurance.
It is important to note that there may be variations on the basic rights and responsibilities depending on the specific type of insurance and policy.
Assessing and Analyzing Policy Details
While it is always recommended that you review a policy before purchasing it and contact your insurance company with any questions or concerns, there are situations when a person only explores the insurance coverage they have when they need to use it.
For example, you may be working to access damages from a variety of insurance types, such as homeowners insurance, commercial property insurance, automobile insurance and general liability insurance. Whenever you feel overwhelmed by the claims process or find yourself believing you should be receiving a settlement that is far higher than what you have been offered, speak to a Tampa insurance attorney.
Lawyers who specialize in Florida property and casualty law understand the rights and responsibilities of both policyholders and insurance companies. As a result they can guide the businesses themselves or their customers, as needed.
Do you have insurance questions? Talk to the legal professionals at HD Law Partners to have your inquiries answered by a professional. Insurance companies have their own attorneys, so if you are having trouble asserting your rights as a policyholder, you need a lawyer who works for you. Then, you will have an expert with decades of insurance claim knowledge on your side. Call 813-964-7878 to schedule a free consultation.