New Senate Bill 590: Child Support and Parenting Time Plans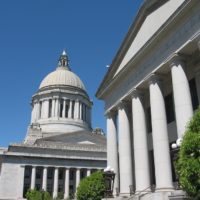 Both the Florida Senate and House passed Senate Bill 590 in May 2017. The bill will go into effect on January 1, 2018.
What does Senate Bill 590 mean?
Below are a few adjustments that will go into effect in January 2018, as discussed in a previous blog post regarding the FL alimony bill reform.
Cap on alimony and child support combined: the combined award of alimony and child support should not exceed more than 55% of the payer's net income. If the combined award exceeds the maximum percentage of the payer's net income, the court will adjust the child support award to ensure that the cap is not exceeded. (Lines 361-367)
Prohibition of changes to duration of alimony: the new bill will prohibit a court from changing the duration of an alimony award. (Lines 453-455)
Remarriage: the remarriage of an alimony payer does not allow for a modification of alimony. The financial information for the new spouse will be off limits and inadmissible in court unless one claims that his/her income has decreased since the marriage. (Lines 559-579)
Click to read the complete Senate Florida Bill 590.
Experienced Florida Divorce and Alimony Lawyers
Are you facing divorce and have questions regarding the new alimony bill? When it's a matter of importance, let our qualified alimony attorneys take the lead. HD Law Partner's divorce and alimony attorneys have over 50 years of collective experience to provide you with the representation you need. Contact us today for help.