Navigating Social Security Benefits Before, During, And After Divorce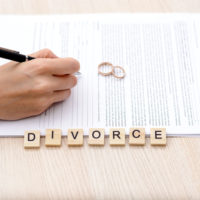 A number of older individuals who have divorced or are contemplating divorce are concerned about the impacts of divorce on their Social Security benefits. This is especially the case for older individuals, who may have, since their divorce, remarried again, and now have questions as to whether they can obtain their divorced spouse's benefits.
Fortunately, remarriage typically does not disqualify someone from being eligible for a previous spouse's benefits, as we discuss below.
The Rules After Divorce
If you divorced, but your marriage lasted 10 years or longer, you can receive benefits based on your ex if:
Your benefit is less than your ex's;
Your ex is entitled to their disability or Social Security retirement;
You are 62 or older; and
You are unmarried.
However, it is also important to remember that there are some exceptions to the marriage duration requirements when it comes to widows collecting benefits. For example, if a spouse's death was accidental, you may be able to draw reduced benefits from the deceased spouse, and then switch to receiving benefits on the first spouse's record at a later time (provided that the first spouse provides more beneficial benefits). This is beneficial if the first spouse has a higher benefit rate than the second spouse.
If you start receiving benefits at your full retirement age, your benefit (as a divorced individual) will be one-half of your ex's full retirement (or benefit). However, if you remarry, you cannot collect the benefits based on the former ex's record unless that subsequent marriage ends (for example, by annulment, death, or divorce).
Where Remarriage Ends in Death or Divorce
Let's take someone who remarries; where that remarriage ends in death or divorce: this person is still qualified to receive their divorced spouse's benefits, even if that spouse was their first spouse (i.e. before their remarriage). In order for divorced spouses to receive spousal benefits, the high earning spouse must either be deceased, age 62, or already engaged in drawing benefits.
Still, the individual who is seeking to collect the benefits needs to wait until they are full retirement age, or else they could risk receiving a reduced benefit. Full retirement age is typically around age 66, although it depends on the year you were born. After this age, it does not make sense to wait to file for your divorce to spouses benefits.
Contact Our Florida Divorce Attorneys to Find Out More
If you live in Florida and have questions about divorce—including how to protect yourself when it comes to Social Security benefits—contact our experienced Tampa divorce attorneys at HD Law Partners today to find out how we can help. We can guide you through what is necessary to help protect you, and provide you with the very best in experienced counsel.
Resources:
pbs.org/newshour/economy/making-sense/how-to-navigate-social-securitys-benefits-after-marriage-death-and-divorce
ssa.gov/planners/retire/divspouse.html
https://www.hdlawpartners.com/the-most-important-mistakes-to-avoid-during-divorce/