Learning About Insurance Defense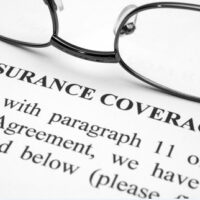 There are many specialty areas when it comes to practicing law. Some lawyers are trained and have experience as insurance defense attorneys. These legal professionals are skilled in understanding when an insurance company is responsible for paying a claim and protecting the rights of policyholders. Because these attorneys are knowledgeable in current laws and regulations, they can shed light on an issue when a policyholder is unjustly denied compensation.
If you believe your insurance company is working in bad faith or you are not accessing the damage recovery you are entitled to, connect with a Tampa insurance attorney. A skilled insurance lawyer can help you with property damage claims, including fire, flood, water, mold, and other insurance issues.
Insurance Companies Must Follow Regulations
There are regulations surrounding how insurance companies operate, these rules are set through state law. But just because rules are in place does not mean that they are never broken. Or an insurance company could attempt to bend the rules to serve their purposes and protect their bottom line.
Additionally, there are situations in which you and your insurance company are responsible for paying out on a claim. You may not think you should have to pay out. Next, you or your insurance company could hire an insurance defense lawyer to represent their best interests, as a policyholder, during the negotiation process. If an agreement can't be reached through negotiation, litigation could be a possible path to resolution.
Policyholders often want to have a lawyer represent them so they are able to pay less when it comes to another's damage claim. An attorney can help an insurance company in the same manner, and help to stop fraudulent or false claims from moving forward.
Disputes Surrounding Coverage
There are many, many different forms of insurance coverage. Some insurance policies protect homeowners in the event of damage while others are designed for motor vehicle operators. One of the first steps a Tampa insurance attorney will take is to fully assess the claims involved and determine if coverage is in order and what the specific terms of the policy are. Additionally, it will need to be determined if the policy coverage applies to the situation that is leading to the move toward damage recovery.
Whenever there is a coverage dispute, a skilled attorney could be an important advocate for you and your goals. Legal action, including litigation, may be required. Share your questions and concerns with a legal professional as soon as possible so they can guide you toward the best resolution path for your unique goals.
Do you believe you are being mistreated by an insurance company? Seek the guidance of an insurance defense attorney if you need the guidance of an experienced legal professional. With a lawyer on your side, you may be able to pay less toward damages or finally secure the compensation you need to move past an event. Talk to the legal team at HD Law Partners to learn more. Our experienced attorneys will work diligently to secure the future you want. Call 813-964-7878 to schedule a free consultation.