Knowing Which Accident Records To Retain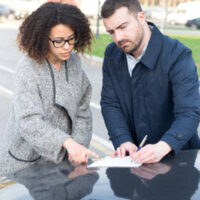 High stress levels after an accident are an unfortunate reality, whether the incident was minor or severe. You may be unsure how to balance healing from an injury and losing work income, for example. Or maybe you need to replace your car and have been having recurring dreams about the event that are particularly upsetting and interfering with your daily life. While there are an array of concerns that could lead to a need for damage recovery, keeping records after a car accident can support your compensation claim, whatever your unique situation involves.
While you are trying to recover from a traumatic event, you do not have to worry about missing paperwork and how to obtain the evidence you need to prove you are eligible for monetary damages, an experienced Tampa personal injury attorney can do that work for you.
Collecting Official Documentation
Official reports, such as those created by law enforcement and licensed medical professionals, are essential pieces of evidence when it comes to securing financial recovery. For this reason, calling police after an accident to report the event and seeing a doctor without delay are best practices.
It is common for people to experience an adrenaline surge after a car crash and dismiss aches and pains. They may believe they will resolve on their own and forgo healthcare. Then, days or weeks later, the initial symptoms may have exacerbated as they were an indicator of a larger health issue.
Whether the pain you are experiencing is intense or annoying, seeing a doctor will put you on a path to feeling better faster. Plus, you will secure the documentation you need to access recovery funds. Many personal injury claims are rejected because the person in question did not see a licensed medical professional in a timely fashion.
Documenting everything you can think of and then bringing this information to the attention of a lawyer could be the difference between a low-ball offer and a maximum settlement. For instance, you can keep a written log of when you went to medical appointments and pain you experienced at home. Or, take pictures of your injury as it heals, retaining a digital record of the process on your phone.
Talk to a FL Lawyer Instead of the Insurance Representative
If an insurance adjuster has reached out and asked you to participate in a deposition, talk to an attorney. A Tampa personal injury attorney can guide you through the process, so you are not put in a situation where what you say now can be used against you at a later date.
Do you have questions about what records to keep and which ones are most important for monetary recovery? A seasoned attorney has the answers you need. Negotiating insurance claims and fighting for clients' needs is what the compassionate legal team at HD Law Partners does, and we are here to advocate for you when you need legal support. When you are ready to secure the funds you need to move past an injurious event, call 813-964-7878 to schedule a free consultation.