Important Labor & Employment Considerations Involved in Purchasing a Business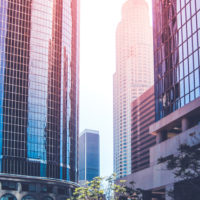 When it comes to transactions involving business purchases, it is crucial that the purchasing company conducts due diligence concerning the businesses' operations and potential liabilities; especially when it comes to human resources and labor and employment law matters. Specifically, it is important to ascertain whether there are risks that could affect the value of the transaction and therefore whether the company needs to engage in activities to mitigate those risks.
While labor and employment issues have not historically presented a significant amount of risk and potential liability, this is changing, and there are now a number of emerging legal issues in this field which have the potential to affect the proposed transaction. Below, we identify some of these risks and discuss how to address them via mitigation strategies.
General Areas of Concern
There are several general areas when it comes to basic labor and employment issues; including but not limited to the following:
Compliance with any liability regarding local, state, and federal laws, contract employment documents, and legal duties arising out of employment relationships;
Demographics, organizational structure, and workforce operations;
Employee benefits;
Labor and employment costs; and
Labor union matters.
When it comes to high-risk categories, it is crucial that you obtain assistance from qualified legal counsel and assessing the degree of risk and liability.
Sexual Harassment Claims
Sexual harassment claims are becoming an increasingly important issue when it comes to business and employee conduct. Cording to the Equal Employment Opportunity Commission (EEOC), just between 2017 and 2018, 74 percent of all charges included sexual and workplace harassment allegations. These charges not only carry significant financial risk in terms of  compensatory and punitive damages, but also exposure for the company, and tort litigation– such as assault, battery, and decimation–not only against the company, but also against directors and officers for failing to properly regulate the conduct. In addition, any evidence of cover-ups should be of concern to a company that is acquiring a business, as that can adversely impact the purchaser.
Wage and Hour Claims
Wage and hour claims are also an emerging issue that carry increasing financial impacts, as these claims can be substantial, and now average between $10 million and $50 million. These claims tend to involve the following issues:
failure to pay minimum wage;
failure to play pay for work;
improper rounding;
misclassification of employees as independent contractors;
misclassification of employees concerning overtime;
improper compensable time practices; and
improper rounding.
A number of courts have held that successor companies can be held liable for previous wage and hour violations; even if they occurred before the purchaser acquired the company. There are also additional unique state law claims, for example, state laws that concern workplace safety. 
Contact Our Florida Business Attorneys to Find Out More
At HD Law Partners, our Tampa business and corporate attorneys possess the legal knowledge and experience to help address any business transaction concerns and prevent problems before they can occur. Contact us today to find out more about our services.
Resource:
law.com/texaslawyer/2019/04/08/three-emerging-labor-and-employment-risks-in-ma-transactions/