Hurricane Irma's Devastation: Homeowners' Insurance Bad Faith?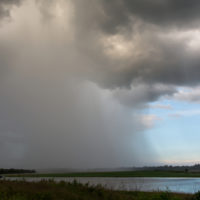 In late May, Coastal Breeze News featured an important article discussing when homeowners have tried for long enough to settle their Hurricane Irma claims with their insurance carriers, and whether there has been insurance bad faith. Below, we discuss this issue in greater detail.
Florida Homeowner Claims Bill of Rights
Florida has what's known as the Homeowner Claims Bill of Rights, which every insurance company providing residential property insurance policies must provide to homeowners within 14 days of receiving any initial communication related to a claim (with the exception of any "state of emergency" declared by the Governor).
Specifically, the Bill of Rights provides that you have the right to:
Receive acknowledgment of the reported claim within 14 days;
Confirmation that your claim is covered, partially covered, denied, or being investigated within 30 days after you have submitted your proof-of-loss statement to your insurance company, upon written request;
Receive full settlement or payment for the claim or undisputed portion of claim, or denial, within 90 days (subject to any dual interest in the policy);
Free mediation, courtesy of the Florida Department of Financial Services, Division of Consumer Services;
If your damage is caused by a sinkhole and covered by your policy, and your claim is disputed, neutral evaluation of your disputed claim; and
Assistance from the Florida Department of Financial Services, Division of Consumer Services, if needed.
The Bill of Rights also provides a number of recommendations, including:
Making sure that you first contact your insurance company before hiring any contractors or entering into any contracts for repairs;
Take photographs and document any emergency repairs that are necessary to do to prevent further damage;
Carefully read any and all contracts regarding pay-out-of-pocket expenses or fees based on insurance proceed percentages;
Confirm that any contractors you hire are licensed in Florida and have proof of insurance; and
Making sure that you take any and all precautionary measures (such as turning off the gas, water, etc.) if the damage requires you to leave your home.
Note, however, that the Bill of Rights does not create a civil cause of action against an insurer. When an insurance company acts in bad faith, a separate law in Florida creates a statutory bad faith cause of action against the insurance company which allows homeowners to recover costs and attorneys' fees if they prevail. Still, it is wise to work with an experienced attorney to first file a Civil Remedy Notice with the Florida Department of Financial Services that the insurance company is acting in bad faith.
Florida Homeowners' Attorneys
It has been more than eight months since Hurricane Irma. If you are still fighting your insurance company, contact our attorneys at HD Law Partners to discuss how we can help.
Resources:
coastalbreezenews.com/articles/homeowners-face-insurance-bad-faith/
leg.state.fl.us/Statutes/index.cfm?App_mode=Display_Statute&Search_String=&URL=0600-0699/0624/Sections/0624.155.html
leg.state.fl.us/Statutes/index.cfm?App_mode=Display_Statute&Search_String=&URL=0600-0699/0627/Sections/0627.7142.html