Eleventh Circuit Confirms Businesses Protected From Tort Liability in Some Product Liability Cases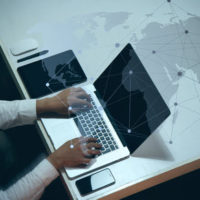 The Eleventh Circuit (which includes Florida) recently confirmed a rule early codified into contracts law known as the Economic Loss Rule, which prohibits a plaintiff from recovering under a torts-based claim (such as a claim for negligence) when a product defect fails to cause personal injury or property damage.
Although the Florida Supreme Court had previously strengthened the scope of the Economics Loss Rule, this recent case brought before the Eleventh Circuit demonstrates that parties still attempt to hold manufacturers and other businesses responsible for negligence when it is clear that contract law bars such a claim. Because of this risk, it is wise for businesses to build specific safeguards into legal contracts in order to avoid certain disputes.
The Economic Loss Rule
The Economic Loss Rule has long-prevented parties from bringing a tort claim when a product defect or failure only causes damage itself (i.e. results in economic loss) but does not cause harm or injury to an individual or their property. When this happens, any party who wishes to sue a manufacturer or business must sue under breach of contract, but not under product liability claims.
Florida Supreme Court's Expansion
Not only has the rule historically barred these types of tort claims without exception but, in fact, over the past four years, the Florida Supreme Court has expanded the scope of the rule in response to questions posed by the Eleventh Circuit. Specifically, the court reaffirmed that the economic loss rule precludes recovery of economic damages in torts where there is no property damage or personal injury, and also limited the application of the rule to those situations where the parties were not in privity to each other. In other words, the Court deemed that where parties had an existing contractual relationship, the Economic Loss Rule completely barred a product liability claim.
Eleventh Circuit Reaffirms
The Economic Loss Rule was recently reaffirmed by the Eleventh Circuit in a decision which ruled in favor of the manufacturer's motion to dismiss. Specifically, the case involved a radiologist who filed a negligence claim against the manufacturer of his MRI scanner (which no longer worked). While the radiologist claimed that the machine no longer worked due to negligent servicing, in fact, the servicing contract with the manufacturer had long expired before the claim was even filed. As a result, the Court correctly dismissed the claim, reaffirming that plaintiffs cannot recast contract claims as negligence claims.
Protect Your Business
Regardless of how consistently the Economic Loss Rule has been strengthened by the courts, parties will still sometimes seek to hold manufacturers and businesses liable under tort law instead of appropriately bringing a breach of contract claim. In an effort to avoid expending litigation funds to dismiss such claims, working with an experienced business attorney can help ensure that any contracts you enter into as a business prevent you from being frivolously dragged into court.
At HD Law Partners, our Orlando, Sarasota, and Tampa, Florida business & corporate law attorneys possess the legal knowledge and skills necessary to help prevent potential problems before they occur, while also addressing any present difficulties you may be facing. We can ensure that your company's assets and best interests are protected. Contact us today to set up a free consultation.
Resource:
casetext.com/case/tiara-condo-assn-inc-v-marsh-united-states