Comprehending Different Insurance Options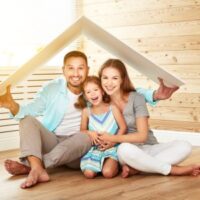 Because accidents happen, having the right insurance coverage is essential for protecting yourself and your assets. For individuals who own and operate vehicles, there are various insurance options, including comprehensive coverage, collision coverage, and uninsured motorist coverage.
There are benefits and drawbacks to every type of insurance policy, you simply want to connect with the right plan for you and your needs. If you have been in a Florida accident and are unsure what type of coverage you have or how to be compensated fairly, talk to Tampa personal injury attorney about obtaining the settlement you deserve as you move through the recovery process.
Tampa Drivers Have Several Options
When choosing an auto insurance policy, you could be weighing whether to purchase comprehensive coverage, collision coverage, uninsured motorist coverage, or a combination of these policies.
Comprehensive coverage. An optional form of insurance, comprehensive coverage provides protection against damage to your vehicle caused by incidents other than collisions, such as theft, vandalism, fire, natural disasters, falling objects, and animal collisions. It is not a requirement in Florida and it comes with a higher premium cost, but it is often an attractive option for Tampa drivers with newer or valuable vehicles.
Collision coverage. If you want additional protection that covers damage caused by collisions with another vehicle or object, collision coverage could be the plan for you. Collision policies can help cover the costs of repairs or even the replacement of your vehicle in the event of an accident. While not required by Florida law for all drivers, collision coverage is often a requirement when a vehicle is financed as the lending institution wants to protect the asset.
Uninsured motorist coverage. Sometimes referred to as UM or UIM, uninsured motorist coverage is designed to protect you should you be involved in a car wreck with a driver who does not have any insurance, despite it being a Florida law to carry coverage, or does not have enough coverage to fully compensate you for your losses. Some Tampa drivers find UM coverage to be a valuable safety net as there are a high number of uninsured drivers on Florida roads and highways.
Whether you want to be compensated for accident expenses or are seeking coverage after an accident injury and have questions about which policy is right for you, a skilled attorney can provide you with guidance so you can make informed decisions.
Analyzing Terms of Insurance Policies
One of the many ways a Tampa personal injury attorney can help you is to inform you of the meaning of specific terms with your insurance coverage. Then you will be sure to meet all of the requirements needed to utilize your policy effectively for financial relief. Lawyers can guide you through the claims process, negotiate with insurance companies, and fight for a full compensation amount.
Who can you talk to about auto accident recovery and insurance coverage? There are Florida injury lawyers ready to provide you with knowledge and guidance. Bring your questions to the legal professionals at HD Law Partners. Call 813-964-7878.