Common Timeshare Terms You Need To Know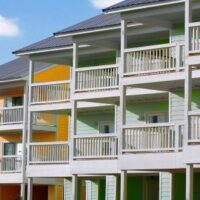 Every industry has its own terminology, a group of terms that are used specifically within the field. Timeshare development companies and management firms have their own terms as well, so if you are considering buying or already own a timeshare property, it is essential to understand the language being shared within timeshare contracts and agreements.
When you are familiar with a few basic timeshare terms, it can help you make informed decisions and protect your interests in the event of a dispute. And if you need help untangling any language or in the middle of a Florida timeshare dispute, connect with a Tampa timeshare attorney.
A Range of Timeshare Terms
Some of the regularly used terms within contract negotiations and agreements include the following:
Maintenance fees. Annual amount of money that is paid by timeshare owners to cover the costs of upkeep of the property. These annual dues are referred to as maintenance fees.
Deeded ownership. This is a certain type of timeshare ownership, it grants the owner an actual deed to a specific unit within the property.
Fixed week. An agreement in which a specific week or weeks within a year are open for a timeshare owner to use the unit.
Floating week. Allowing an owner to use a unit within a time period, often within a range of weeks, is a flexible timeshare ownership arrangement.
Points-based system. Owners are allotted a certain number of points each year in a point-based system, they then use these points to reserve a unit at the timeshare property.
Right-to-use. Ownership that grants the owner the right to use a specific unit for a specified period, typically for a number of years.
When there are concerns or disputes, connecting with an attorney is in your best interests. Often disputes are resolved through negotiation. In other situations, a dispute will be taken through the arbitration process. This could be true if a person believes they were subjected to fraudulent sales processes, such as being misled during the sales process, or if a timeshare developer or company did not fulfill their contractual obligations, leading to a breach of contract claim.
Arguments with Company or Other Owners
Additionally, if you have a dispute with the timeshare management company regarding fees, maintenance, or other issues, a Tampa timeshare attorney can help you find a path forward. There are also resolution options if you are arguing with another owner. Often arguments between owners arise when there are disagreements over when a timeshare property can be used or how and when fees are paid.
Are you disputing some of the terms within your timeshare contract? Understanding some of the common terms used in timeshare contracts could lead to a favorable resolution.  And if you are in the throes of a dispute, an attorney can help you navigate the legal process and help you connect with the outcome you are hoping to achieve. Talk to the legal team at HD Law Partners about next steps. Call 813-964-7878 to schedule a free consultation.