Can I Appeal A Denied Claim?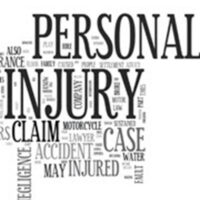 Your need for compensation may be clear to you. After all, if you were hurt in a Florida accident, it is natural to rely on insurance coverage to help you handle medical expenses and other fees. But, there are situations in which an injured party is surprised when their claim is reduced or denied.
It is important to know that there could still be a path to the resolution you are seeking. While you likely feel frustrated and defeated, talk to a Tampa personal injury attorney before taking the opinion of an insurance claims adjuster as the final word on the matter. If you were hurt because another party was negligent and you are now juggling medical fees and loss of income, an experienced lawyer can help.
Reasons for FL Claim Denials
Legal professionals are able to review your claim and the insurance policy in question. Depending on the injury sustained, there could be multiple parties involved. For instance, you may have filed for workers' compensation benefits and the company is asserting the injury was due to the negligence of a third party, which could prompt a personal injury claim.
Objections, reductions, and denials can happen for a range of reasons. Any or all of the following factors could be pointed to by an insurance company that is trying to avoid paying out on a claim.
Late filings. Many insurers deny claims because they are not filed within a set timeframe. There are deadlines that need to be followed to smooth the process and secure the best outcome for the injured individual.
Injury sustained is not covered. Stating that an injury is not covered could be an insurance company suggesting the injury happened in a way other than the claim assets. For example, that your injury did not occur during a car accident and is therefore not covered under your vehicular insurance plan.
Incorrect or insufficient information. Documentation is an essential part of a strong claim. If there is not the information required, such as medical records and police reports, a claim could be denied.
Lawyers are able to look over policies and identify any exclusions or exceptions. From there, a solution can be strategized.
Bring Your Questions to a Florida Attorney
Insurance negotiations can be complicated, bring your Florida injury questions to a Tampa personal injury attorney. A skilled lawyer will inform you of the value of your claim and share next steps with you, including if an appeal is possible after a claim is denied.
Were you shocked when your claim in connection with a Sarasota, Tampa, or Orlando accident was denied? Don't worry, an appeal could result in the financial recovery you are seeking. To learn what is possible for you and your family, discuss your case with a seasoned attorney. The aggressive legal team at HD Law Partners is committed to fighting for your rights, from an initial filing through an appeal process, if needed. Our lawyers understand the value of claims and will fight to secure the maximum compensation. To access the legal support you need, call 813-964-7878 to schedule a free consultation.