As Divorce Changes American Families, Experts Offer Advice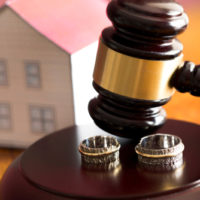 New research demonstrates that divorce is actually making American families bigger, with almost one-third of all U.S. households that contain adults under the age of 55 having at least one stepparent, and 33 percent of all couples over the age of 55 having a stepchild.
Ultimately, the rise in divorce and remarriage is driving these changes, with the divorce rate doubling for older Americans, leaving approximately 40 percent of them with children in stepfamilies, and almost 30 percent of adults over the age of 50 getting married more than once. Below, we discuss some advice proffered by those who have gone through some of these changes.
As Families Blend, There Can Be Confusion
As divorce increases and the size of American families along with it, plenty of confusion can also come into play, as couples and families plan vacations, chose how to spend their earnings on college tuition, and make other, important decisions involving both biological and step-relatives.
These same changes carry on into old age, where stepchildren sometimes end up with more elderly parents to care for, and aging parents have more children and relatives in general to lean on. Still, stepfamilies often have to work harder to turn weak bonds into strong ones.
Caring For Children in Two Separate Households
Nothing highlights that better than stories told by families who are trying to care for one or more children in two different homes. To that end, some of these families have offered advice on how to ensure that all children involved in more than one household are well cared-for:
Consider working with a professional social worker or psychologist to help get you through times of significant change;
Never hesitate to reach out to the other parent if there's something of concern with regard to your shared children;
Find ways to communicate with the other parent without implying that you are always right;
Spot negative trends and work to eliminate them;
Share all relevant medical information; and
Listen to your child if they express preferences.
Know that the life of sharing kids can be difficult; even more so if your child is also trying to manage a significant illness.
Divorcing Later In Life
Similarly, couples who've gone through divorce later in life (after age 50), when you can face particular hurdles, have also offered some words of wisdom, such as:
Know that divorce not only impacts young children, but older ones no longer living at home; thus, if you are only staying married so that your divorce hits once your kids have left for college, consider re-thinking your timeline;
If you've been out of the workforce for some time, consider getting advice from a financial and/or career counselor early on so that you have a plan in place before you divorce;
Know that there will be times of loneliness, particularly if you are used to living with someone else and/or having your children at home at all times;
Consider expanding your network of friends and others who offer support before you get divorced; and
Know that waiting to consult a divorce attorney can actually end up costing you more. Starting early means that you can gather more options, as well as ask more questions of your attorney about billing. 
Florida Divorce Attorneys
If you or a loved one are contemplating getting a divorce, contact one of our experienced divorce attorneys at HD Law Partners right away to find out more about your options. Our Florida legal team is prepared to assist you today.
Resources:
bloomberg.com/news/articles/2017-12-18/divorce-is-making-american-families-66-bigger
marketwatch.com/story/divorce-after-50-what-i-wish-i-had-known-beforehand-2017-12-06