A Look at The Coming Foreclosure "Crisis" In Florida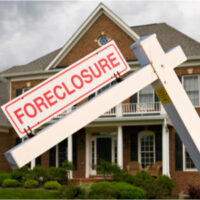 In spite of the moratorium placed on foreclosures by the state of Florida, Fannie Mae, and Freddie Mac through December 31, 2020, the recession brought about by the pandemic is going to bring about a significant spike in foreclosures. Specifically, according to housing experts, once that the mortgage forbearance period ends, between 200,000 and 500,000 defaults and foreclosures are expected, reflecting a 70 percent increase in foreclosures alone over the next two years.
In addition, Florida has already been hard hit: According to the latest reports, the sunshine state had the country's second highest foreclosure filing rate in August, with Jacksonville having the highest foreclosure rate of any metro area in the entire country, and Lakeland, Miami, and Ocala also among the top metro areas with high foreclosure rates as well. In addition, according to the Federal Housing Finance Agency, the recession will also cause Fannie Mae and Freddie Mac loan losses more than $4 billion, which will inevitably be passed onto consumers.
How Will This Be Different Than the Last Foreclosure Crisis?
During the last foreclosure crisis a decade ago, almost 10 million Americans lost their homes. Still, there are a number of differences between this recession and the last in that homeowners today have built up significantly more home equity, allowing them more options to ultimately escape foreclosure. While the mortgage delinquency rate tripled just between June and September, and this places some at risk of losing their homes to foreclosure proceedings, others will likely be able to sell instead due to the home equity they have built over the last few years.
How Foreclosure Attorneys Can Help You Stay in Your Home
There is no question that homeowners still need a lot more help in order to recover from the devastation that the pandemic has inflicted. There are a number of ways that foreclosure attorneys can help keep people in their homes, such as helping them to:
Request forbearance: There are currently an estimated 3.7 million borrowers in forbearance right now. Doing so won't result in late charges or affect credit scores; It simply pauses payments and extends the length of the loan
Refinance (Also known as a "reverse mortgage")
Sell their home
File a petition in bankruptcy
Seek a loan modification that satisfies the lender and allows the homeowner to keep their home while making affordable payments
You never want to offer your deed in lieu of foreclosure without working with an attorney because you always want to ensure that you receive something in return, such as ensuring that the creditor will no longer pursue collection. In addition, by turning over the deed, you could end up forfeiting valid defenses or claims against the creditor.
Questions Concerns About Staying in Your Home & Avoiding Foreclosure in Florida, Contact Our Foreclosure Attorneys
If you have concerns about foreclosure proceedings here in Florida, speak with one of our Tampa foreclosure attorneys at HD Law Partners right away to find out how we can help.
Resource:
cnbc.com/2020/09/11/coronavirus-mortgage-bailouts-decline-but-new-foreclosure-crisis-could-be-coming.html
seattletimes.com/business/real-estate/why-the-coming-foreclosure-crisis-will-look-nothing-like-the-last-one-jeff-ostrowski/
washingtonexaminer.com/politics/florida-foreclosure-filings-trend-up-as-some-fear-a-fall-wave-awaits
https://www.hdlawpartners.com/developments-in-business-interruption-insurance-litigation-claims-brought-throughout-florida-country/