A Look at Hurricane Michael's Damage in Florida & New Rules for Insurance Companies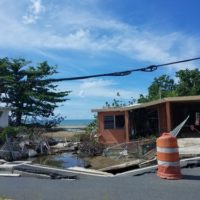 The estimated damage – just to agricultural resources – from Hurricane Michael across Florida and several other states is forecast to go over $1.3 billion, and includes cotton farms, pecan farms, and poultry operations as some of the hardest hit. Hurricanes are especially damaging to cotton crops, leading to an increase in the price of cotton. It is clear that farmers in particular are going to need all the help they can get in order to recover, and most of that help will need to come from crop insurance.
Florida also suffered significant timber losses as well. An estimated three million acres of timber were damaged by the hurricane, along with other commodities. It will likely take years for the industry to recover and replace lost trees.
In anticipation of these losses and those expected to hit homeowners, in mid-October, Gov. Rick Scott ordered emergency changes to insurance rules as they apply Hurricane Michael recovery, specifically. Under these rules, not only do policyholders now have an extra 90 days to submit their claims, but insurance companies are prohibited from canceling or failing to renew homeowners' policies on homes damaged by Hurricane Michael for 90 days as well. In addition, Florida's insurance regulator issued an emergency order that freezes any rate hike for 90 days in order to support recovery efforts in areas impacted by the Hurricane.
Claims Thus Far & the Florida Hurricane Catastrophe Fund
According to the Florida Office of Insurance Regulation, close to 40,000 claims have already been submitted for damage related to Hurricane Michael, and almost $6 million in insured losses paid out thus far. Most of the claims are reportedly wind-related, and half from mobile home owners. These numbers are expected to increase significantly as more and more damage is assessed. Hurricane Irma alone, for example, brought in close to one million in claims and over $10 billion in insured losses.
In addition, the Florida Hurricane Catastrophe Fund was established to provide funds for insurance companies in order to help them pay customer claims. The fund reportedly has $16.2 billion in reserves, with a capacity of $17 billion, and with a bond for an additional $800 million, if needed.
Don't Wait: Contact One of Our Florida Hurricane Insurance Claim Attorneys
If you have suffered loss from Hurricane Michael, do not wait on filing your claim. Many policyholders are still waiting to receive help from damaged caused by Hurricane Irma. Florida regulators have made it clear that, this time around, insurance companies need to provide a speedy response and be prepared prior to the storm, ensuring that they are there to help property owners impacted by Hurricane Michael.
Contact one of our experienced Florida hurricane insurance claim attorneys  at HD Law Partners today to get the help you need and ensure that your claim is processed properly.
Resource:
cnbc.com/2018/10/15/agricultural-damage-from-hurricane-michael-forecast-to-top-1point3-billion.html
tampabay.com/news/business/banking/Early-Hurricane-Michael-claims-38-000-5-7M-in-damages_172681252
insurancejournal.com/news/southeast/2018/10/16/504583.htm