11th Circuit Sides with Geico in Insurance Bad Faith Claim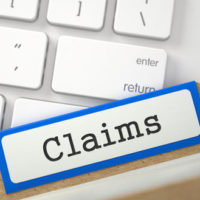 Recently, the 11th Circuit Court of Appeals upheld a ruling in support of an insurance company, clarifying the importance of what evidence is required in order to prove that a claimant has suffered from a permanent injury.
The bad faith case filed in the Middle District of Florida involved an insurance claim originally filed against Geico in 2009 for allegedly failing to provide the claimant—Catherine Cadle—with the maximum payout/settlement under her motorist policy for injuries she was supposedly suffering from due to a 2007 car accident. Geico responded that Cadle had failed to provide sufficient evidence that she actually suffered from a permanent injury.
Permanent Injuries
In claims involving allegations of permanent injuries, an insurer is entitled to rely on the documents provided by the claimant's attorney; however, reliance on these documents cannot amount to bad faith (in other words, a court will not hold that an insurance company acted in bad faith in only relying on the documents provided by the plaintiff and failing to do their own investigation).
Non-economic damages are only available under an insurance policy if the claimant (aka the plaintiff) suffers from a permanent injury. Here, the 11th Circuit found that Cadle, at no time, produced for Geico sufficient medical evidence of the permanency of any injury, which must be established within a reasonable degree of medical probability within the "cure period" (other than scarring or disfigurement). In this particular instance, without a permanent injury, the case was non-existent, as Cadle didn't suffer from other non-permanent injuries or associated economic loss, such as an inability to work, as a result of the accident.
In this case, it also appears that the 11th Circuit's decision dictates that an insurance company like Geico is under no obligation to do its own investigation; in other words, it is the claimant's duty to present all of the necessary evidence to uphold their claim.
Florida Law
Florida law dictates that, other than permanent injury, a plaintiff may recover damages from an accident like this if there is significant and permanent loss of an important bodily function, significant and permanent scarring or disfigurement, or death. However, a defendant (such as Geico) can file a motion with the court, whereby the court can examine the pleadings and the evidence before it, and ascertain whether the plaintiff will be able to submit the requisite evidence that they will meet these requirements for damages.
Florida Insurance Bad Faith Attorneys
It is an insurer's duty to thoroughly investigate any and all claims and only pay benefits where liability is clear and the amount is justified. When claimants feel that they have not been paid enough or that their claim has been unfairly denied, they often sue the insurance companies, even though these assertions are frequently incorrect.

At HD Law Partners, we represent insurance companies in the event of these disputes, as well as defense of claims alleging insurance bad faith. Contact our attorneys today; we serve clients in Tampa, Orlando, Sarasota, and surrounding areas.
Resources:
flarecord.com/stories/511061383-11th-circuit-court-no-permanent-injury-in-geico-bad-faith-claim
leg.state.fl.us/Statutes/index.cfm?App_mode=Display_Statute&Search_String=&URL=0600-0699/0627/Sections/0627.737.html