With More Tropical Storms On The Way, Florida Is In Store For More Hurricane Damage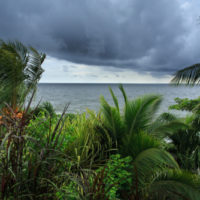 Unfortunately, hurricane season was catastrophic this year. Because of warming sea temperatures, those like Harvey and Irma have triggered devastating and widespread flooding, with nearly 6.5 million people or a third of Florida's population having to evacuate.
Disaster Unemployment Relief
Thousands of Floridians are already having to apply for temporary disaster unemployment relief claims with the State due to Irma, most of them in Broward, Keys, and Miami-Dade counties. Residents are able to receive up to $275 per week for up to 26 weeks through March of 2018 through the Disaster Unemployment Assistance Program. This past year, the State had extended the application deadline to October 31.
Property Damage
But what about property damage? Most Floridians rely on their insurance companies to help address any property damage suffered after hurricanes. And yet, many insurance companies will insist that they cannot cover property damage that is due to flooding, even if you live in an area where flood insurance was neither mandatory nor recommended because it historically has not had flooding issues.
Unfortunately, insurance companies also sometimes grossly underestimate property damage claims caused by other issues–such as wind and hailstorms–denying appropriate levels of payment under the law in Florida. Wind and hail can cause just as much damage as flooding; possibly even more when it comes to your roof, interior, ceilings, HVAC, windows, and more.
Yet, when insurance companies assign local adjusters to your case instead of relying on consultants who can objectively evaluate property damage, it is common for obvious damages to go unacknowledged and end up with insufficient estimates that grossly underestimate the damages to property; perhaps even go so far as to claim that there is no compensable damage to the property.
Florida Attorneys Who Can Assist With Hurricane Claims
If you have suffered from damage due to a hurricane, working with an experienced insurance claim attorney can help ensure that you understand what your insurance policy says, properly and thoroughly document any losses you have suffered, make the claim for the compensation you need, ensure that the insurance company does not lowball you, and fight, if your claim is rejected.
At HD Law Partners, our Florida property insurance claim attorneys have extensive experience helping victims with homeowners, property, renters', and auto insurance claims. Contact us today for a free case evaluation and we'll discuss your options.
Resource:
miamiherald.com/news/weather/hurricane/article177950476.html
miamiherald.com/news/weather/hurricane/article178044641.html