Viewing Divorce As A Success Instead Of Failure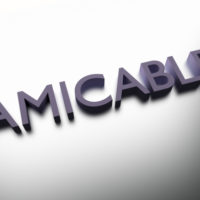 An interesting article featured in This Insider on June 16th presented a new perspective on divorce; one that reflects marriage as a success instead of a failure. This is rooted in the concept that, if one of the best outcomes of marriage is personal growth, growing out of the relationship is simply one path that growth might take. Instead of change being fearful, it can, instead, be embraced.
In other words, if marriage exposes your selfishness and immaturity, and continually demands that you grow in ways you could not have anticipated, sometimes both partners change so drastically that they realize their marriage isn't helping them live the life they'd like to.
Learning When It's Time to Make a Change
A marriage that ends in divorce can ultimately teach you about yourself and how you behave in relationships, and deciding to leave one when it is unfulfilling can even be likened to leaving a dead-end job; it means that you knew when it was time to make a change. Conversely, what could be considered a failure is staying in a marriage—or similar situation—that is "sucking the life out of you."
Not Waiting Until the Point Of No Return
For many, the trouble begins in waiting too long to seek help once problems start to occur. According to some couples therapists cited to in the article, if couples get to the point where they are displaying too much contempt for each other, it could be too late.
Ready For a Change
Rarely do therapists explicitly advise couples to divorce or stay together, as it is commonly accepted that that decision must be made by the individuals involved on their own. Rather, the therapist is more likely to inform the couple that, in their opinion, the therapy is not working, and ask them how ready they are to make a change. However, many report that, once couples come to the realization that change in the form of divorce is needed; many seem "relieved."
A List of the "Positives"
Many experts cite the following positive outcomes that can come from the decision to end your relationship:
Teaching your children that everyone changes and it is better to end an unhappy relationship than to stay in one;
Research shows that decreasing stress helps to restore vital cells through improving lifestyle changes; and
Divorce helps you learn about yourself and develop self-confidence. 
Find the Right Florida Divorce Lawyer
If you are ready for a change and considering divorce, working with an experienced divorce attorney is absolutely necessary in order to ensure that you and your family are protected. Contact our experienced divorce attorneys at HD Law Partners today to find out how we can help guide you through this difficult process and held to ensure that your rights and interests are protected.
Resource:
thisisinsider.com/marriage-divorce-successful-relationship-2018-6