Understanding Timeshare Cancellation Rights And Exit Strategies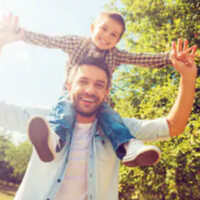 Timeshares are properties that have a divided type of ownership, or in some cases simply use rights are divided. Often timeshares are condominium units at resort locations. They are a way for multiple parties to have access to a property. Because Florida is a popular vacation destination, there are many timeshare opportunities for those who are interested.
Unfortunately, not everyone who buys into a timeshare understands the arrangements they are agreeing to, they find themselves committed to terms that are not favorable. When you hire a Tampa timeshare attorney, you will obtain information on various legal issues related to timeshare properties. And if issues arise, an experienced lawyer will assist you in taking legal action against the timeshare company. This can be advantageous when negotiations do not result in the outcome you are seeking.
Shifty Sales Practices and Cancellation Rights
While there are reputable timeshare sales people, there are also many examples of sales teams using misleading data, false promises, and pressure tactics in order to secure a sale. Then, timeshare buyers are signing contracts they do not fully understand. When you talk to an attorney, you could learn about legal actions to take against a timeshare company if you were subjected to deceptive sales strategies.
Additionally, according to Florida law, timeshare buyers have rights when it comes to rescinding their contracts, should they change their minds or realize they made a mistake. Typically the timeframe to rescind a timeshare contract is within 10 days of the purchase, but each situation needs to be analyzed individually.
Exit Strategies and Legal Representation
Sometimes a timeshare owner keeps the property for a period of time but then, when they want to exit the agreement, have trouble getting out of their contracts. An attorney can explore some possibilities with you, including the following:
Transfer ownership of timeshare to another party
Sell the timeshare ownership to someone interested in buying it
Relinquish ownership to the timeshare company
While relinquishing ownership means you will not get your original purchase investment back, it frees you from ongoing fees, property maintenance bills, and all of the additional costs of keeping your timeshare.
Hiring a Tampa timeshare attorney means you will have an expert to guide you through the process of buying, selling or canceling your timeshare contract. They can explain the legal jargon and the ramifications of your decision if you choose to purchase, sell, or relinquish your timeshare. And if you are in a situation that is already heated, and you need to take further legal action, your lawyer will be by your side, giving you peace of mind and providing representation throughout a dispute and through the judicial process, if needed.
What timeshare questions do you have? Investing in legal representation is a path to protecting your rights and interests when it comes to timeshare properties. Talk to the legal team at HD Law Partners about the best way to achieve the timeshare deal you are hoping for and push back when you are receiving blocks to releasing or selling your timeshare ownership. Call 813-964-7878 to schedule a free consultation.