UIFSA And Your Court-Ordered Payments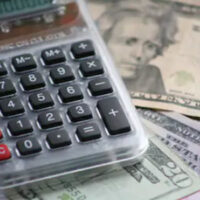 If you are a Florida parent who was awarded court-ordered child support payments at the time of your divorce, you likely rely on those payments to keep your household budget balanced. After all, child support amounts are set once there is an assessment of the income and resources of the involved parents. In many cases, the custodial parent needs the funds to provide for their child and maintain a lifestyle for the children that is in line with their experiences when their parents were married.
But it is common for circumstances to shift after a marriage ends. Sometimes, a parent chooses to move out of state, either for a job, to be closer to their extended family, or simply to make a fresh start and begin again. If they are permitted to do this under your divorce agreement is one question, but their requirement to maintain court-ordered payment is not a question, they are required to do so. And if they don't, the Uniform Interstate Family Support Act (UIFSA) could be a way to access the funds you need. Discuss your options with a Tampa family law attorney.
 UIFSA Is a Federal Protection 
The UIFSA is a federal law that permits one state to enforce the divorce terms of another state, specifically the child support payments that were awarded. It is in place so that a parent can't run away from their financial responsibilities simply by moving over a state line.
While this federal protection is an important tool in accessing support payments, the process is not always easy. Particularly if your ex-spouse does not want to be found. But if they are located, legal actions are possible through UIFSA. Wage withholding could be a solution, for instance. Under UIFSA, interstate wage withholding is possible, meaning their employer could withhold a percentage of the obligor's income.
Pursuing a Support Modification
If your ex believes they are no longer responsible for support payments, because you or their financial situation has changed, they need to pursue a modification. They are not permitted to simply stop making payments.
Pursuing a modification after an out-of-state move is possible, but how to proceed will depend on where the involved individuals currently reside. Under UIFSA, when either of the parents or any of the children are living in the state in which the support order originated, modification requests must be made in that state. So, if you and the kids still live in Florida, your ex would need to pursue a modification in Florida. Talk to a Tampa family law attorney to learn more.
Do you have questions about support payments now that you or your ex-spouse has moved out of Florida? If you are seeking a modification or are trying to access court-ordered payments after payments have stopped, talk to the legal team at HD Law Partners. Our experienced attorneys can put you on the right path, whether you and your ex still live in FL or not. Call 813-964-7878 to schedule a free consultation.