Tampa Family Law And The Divorce Discovery Process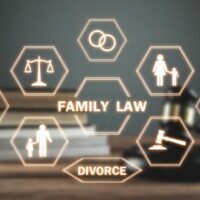 Every time you go through a process that is new, you are bound to learn new terms and systems. This is true of individuals who have never divorced before learning about the discovery process. Discovery is a word used when a legal team is gathering the evidence and documentation needed to see the process through. This could include analyzing investment documents, reviewing income statements, looking over tax returns and more. In short, attorneys in discovery are seeking to understand the marital assets and debts.
If you have questions about your Florida divorce, connect with a seasoned Tampa family law attorney. A skilled lawyer can help you unpack your own financial goals and assist you in discovering assets your spouse may be shielding, such as hiding annual bonuses or investment accounts.
Financial Affidavits and Mandatory Disclosures
There are a range of discovery requests that can move forward including financial affidavits and mandatory disclosures. All of these requests are used to gather pertinent information in order for a divorce or other family law matter to be acceptably addressed.
For example, Florida financial affidavits are often used in divorces involving child support. What happens is each party is required to complete a form with information about their personal income, household expenses, and other financial assets and liabilities. There are two versions of these forms, one for higher net worth individuals and another for individuals who do not have an annual gross income that exceeds 50k. The form for larger incomes is longer.
Naturally, how extensive the discovery process is will depend on the individuals involved and their assets and debts. When a high net worth individual has extremely complicated books or there are discrepancies between income, expenses, and investments that don't make sense, the expertise of a forensic accountant could be employed. Discovery is an important part of contested divorces. If your divorce will be uncontested and mediated, the discovery process may not be necessary.
Unique Considerations and Support Payments
If there are specific financial needs you have or monetary issues you believe need to be addressed in order for your divorce to be decided fairly, share them with your Tampa family law attorney. Often one parent will have set objectives connected to child support payments or spousal maintenance amounts, for example. If so, the discovery process may bring accounts or unresolved questions to light. From there, discrepancies can be addressed and a divorce settlement can be reached. A fully realized settlement today can reduce the likelihood of further legal action later.
Are you navigating a Florida divorce and are unsure what it means to enter the discovery process? Whether you are in the beginning phases of a separation or are ready to divorce, talk to the legal team at HD Law Partners. Our experienced attorneys have the skills and knowledge to guide you through the process and ensure your rights. Whether you need advice on asset division, child custody, or a modification, we can help.  Call 813-964-7878 to schedule a free consultation.