Retirement Planning During Divorce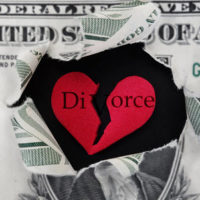 For many who are contemplating a divorce, the thought of what might happen to your retirement savings as a result is beyond harrowing. What's going to happen to our home, expenses, medical insurance? While these details can sometimes be overwhelming, an experienced divorce attorney who regularly works on family law cases can help advise you on how to plan for the division of retirement assets and properly plan for retiring post-divorce.
Marital Assets
Any property acquired during the marriage is generally considered marital property and subject to equitable division. Property acquired prior to marriage as well as property inherited, acquired after separation, and/or divided via a prenuptial agreement is considered to be non-marital property. However, it is important to be careful about non-marital property that may have been commingled with marital property, as this could also be subject to equitable division.
What about IRAs? 401(k)s?
Individual retirement accounts are generally considered to be marital property and, upon divorce, the non-owning spouse will typically have their portion placed into a new account in their name. However, any IRAs and/or other accounts that existed prior to the marriage, whereby marital funds did not contribute to its growth, may be considered non-marital property.
401(k)s and pension plans are also generally considered marital property unless started prior to marriage and lacking in investment from marital funds. These can be difficult in terms of equitable distribution, however, thus a Qualified Domestic Relations Order is sometimes necessary in order to provide for both spouses upon divorce.
After divorce, it is entirely possible that the portion of your paychecks going into your 401(k) plan will change because you need to meet your expenses somewhat differently. This can be exacerbated by related expenses, such as child care expenses.
General Tips
We suggest that you take the following steps in an effort to better prepare yourself for retirement after divorce:
Educate yourself more on how retirement assets are divided after divorce;
Do not give into pressure to quickly give away particular assets in an effort to get the divorce over with. It is sometimes important to negotiate and protect your future. This is especially the case when it comes to forgoing retirement benefits for, say, the family home which, in some circumstances, may not be the best financial choice;
Work with an experienced divorce attorney to help value your marital retirement assets;
Consider the tax implications of every choice;
Find out if you qualify for spousal benefits; and
Ensure that you and your attorney obtain a Qualified Domestic Relations Order for any qualified retirement plans that will be divided upon divorce.
Consult With an Experienced Florida Divorce Attorney
Divorce can have a substantial impact on couples' retirement plans, especially if they've been married for a number of years. If you are in the process of getting divorced, it is critical that you consult an experienced divorce attorney to help provide you with guidance in protecting your assets.
The experienced Florida divorce lawyers at HD Law Partners provide the very best in legal representation in family law cases here in Florida. Contact us today.
Resource:
forbes.com/sites/lawrencelight/2017/07/24/does-divorce-derail-retirement/#24cca3053a59