Private Property Harm And Unsafe Premises Legal Action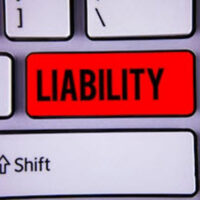 When a person is attacked or assaulted on private property, it may be possible to hold the owner liable. If you feel you were hurt because there was inadequate security in place at a hotel, private club, restaurant, shopping center, or bar, discuss your situation with a negligent security attorney.
Property owners must correct dangers that can injure the public once they are aware of them, and they need to keep their properties reasonably free of risks. Security is part of providing a place that is safe for public use. If reasonable precautions were not taken, legal action to obtain compensatory damages for medical expenses and lost wages as a direct result of an unsafe premises is likely. Talk to a Tampa personal injury attorney to learn more.
Local Law, Property Owners, and Crime
There are local laws in place to protect individuals from crimes, including the requirement that property owners take steps to maintain a safe environment for visitors and customers. A property owner could have one or all the following security measures in place:
Working security cameras that are maintained.
Lighting that adequately illuminates walkways and foyers.
Security guards or staff that are trained in handling security concerns.
Functioning doors, gates, and windows.
And any security issues that are discovered need to be addressed promptly and efficiently. If there is a reason a security concern can't be fixed immediately, guests of the property should be alerted and informed of the known risk.
So if you were the victim of a crime, and believe the environment allowed that crime to occur, proving negligence could be possible. There have been unsafe premises cases connected to parking lots that were not lit properly, apartment buildings with broken locks, sports venues not staffed with enough security guards, and businesses with poorly maintained security cameras.
Connect with an Attorney
While negligence may be clear to you, it can be difficult to prove a crime was preventable if a security feature had been in place. Before moving forward with your claim, connect with an experienced attorney. A Tampa personal injury attorney can walk you through the process and let you know if securing more documentation would be helpful in holding the property owner accountable for your losses. Compensation for medical bills and expenses, pain and suffering, and income loss all could be possible when it can be proven these losses were a result of the incident.
Do you believe the harm you sustained was a direct result of negligent security? Property owners have a legal obligation to provide reasonably safe spaces. If they were negligent, discuss the details of the dangers and your injuries with a seasoned attorney. The legal team at HD Law Partners is committed to fighting for your rights. Our lawyers have successfully obtained compensatory damages for a wide range of clients, so we can let you know how much your claim is worth and will not stop fighting for your until a full and fair settlement is reached. Call 813-964-7878 to schedule a free consultation.