Permanent Alimony in Florida | Divorce Attorneys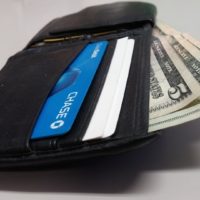 Over the years permanent alimony has become rare and a few states, like Florida, still have this provision. Permanent alimony is designed to provide for the needs and necessities of a former spouse to maintain the standard of living set during the marriage. Alimony may have a very important impact in a divorce. Therefore, consideration for permanent alimony is not taken lightly.
Consideration for Permanent Alimony
The Florida Family Law courts take several factors into consideration when settling on permanent alimony, including:
Length of the marriage
The financial resources of both parties
The standard of living established during the marriage
Earning capacity and capability of each spouse
Physical and emotional health of each spouse
Age of the dependant spouse
Contribution to the marriage
Adjusting or Stopping Permanent Alimony in Florida
Florida Family Law courts will consider modifying or stopping permanent alimony payments if there is good reason such as:
The alimony recipient remarries
The alimony recipient beings living with someone who has sufficient earnings
A change in financial circumstance for the alimony recipient or alimony payer
Death of the alimony recipient or payer
Experienced Florida Divorce and Alimony Lawyers
Are you facing divorce and have questions regarding permanent alimony? When it's a matter of importance, let our qualified alimony attorneys take the lead. HD Law Partner's divorce and alimony attorneys have over 50 years of collective experience to provide you with the representation you need. Contact us today for help.