Marital Debt That Is Subject To Division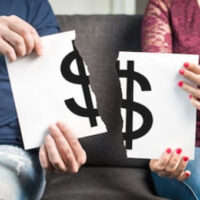 Financial review is part of the divorce process, and while there are many reasons why monetary issues can be difficult when ending a marriage, marital debt can make the process even more complicated. In Tampa, FL, marital debt is subject to division during divorce proceedings, and there are many different forms of marital debt to assess.
If you're considering divorce in Florida, don't hesitate to seek assistance from a skilled Tampa family law attorney. An experienced divorce lawyer can inform you of what is possible for you after analyzing your specifics, and they will help you navigate the legal system, ensuring your rights are protected throughout the process.
Credit Cards, Loans, and More
Any debt that was incurred during the course of a Florida marriage is legally considered marital debt. This is the case regardless of whose name is on the account or who made the purchases. Some common forms of marital debt:
Credit card debt is subject to division in divorce proceedings, this is true if the purchase were made together or if one person was charging debt without the other person being aware of the expense.
Mortgage debt is often part of the debt review process when a couple owns a home. If the home is completely paid off, the property value is an asset that will be analyzed during the asset division portion of the debt-asset analysis.
Car loans are another type of marital debt if the vehicle was purchased during the marriage. Cars, trucks, motorcycles, recreational vehicles that were owned by an individual prior to marriage may not be subject to division, depending on the circumstance.
Student loans incurred during the marriage are considered marital debt, so the spouse who did not attend school could still be responsible for a portion of the debt as student loans are divided during Florida divorce proceedings.
Business loans are also subject to review.
Identifying and categorizing marital debt is a process, and if your financial situation involves many combined parts, leaning on experts to guide you will help. A divorce lawyer who is familiar with how to assess debt will work to be sure that any and all accounts have been reviewed so that a fair settlement can be negotiated. Plus, your legal counsel can share with you your rights and obligations as asset and debt division options are discussed.
Mutually Acceptable Divorce Agreements
If a mutual agreement is possible, you will save yourself money, stress, and time. Even if you and your spouse are not able to talk with one another in a productive way, you can have your Tampa family law attorney converse with your spouse's attorney once all assets and debts have been discovered and totaled.
Do you and your spouse have a lot of marital debt and are now unsure how to distribute debt responsibilities now that you are separating? Compassionate legal professionals are available. With combined experience of over 40 years, the lawyers at HD Law Partners have the skills, resources, and talents you need. Call 813-964-7878 to schedule a free consultation.