Landlords & Homeowners Association Dealing With Objectionable Conduct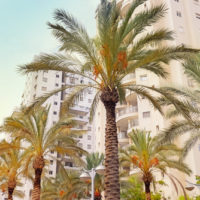 There have been a number of disputes around the country of late between landlords and homeowners associations and tenants/homeowners of late over what rights homeowners have to display particular items; for example, flags that others may find offensive. As a result, we thought we would provide some background on what rights both landlords and homeowners associations have in limiting certain types of displays in communities.
When these types of disputes reach litigation, landlords typically file a claim arguing that tenants contractually gave up any free speech rights by their execution of the lease agreement, which bans objectionable conduct; the unreasonable conduct being actions that are unreasonable in character. In the instance of homeowners associations, buyers agree to certain restrictive covenants when they purchase their home, which associations then have the right to enforce.
Landlord-Tenant Dispute over Flag Display
In the most recent case of the man who hung confederate flags outside of his apartment window, the landlord claimed a tenant hanging Confederate flags outside of his apartment windows with a spotlight on them was particularly unreasonable, objectionable conduct in light of the wake of recent activities in Charlottesville, Virginia. Specifically, he claimed that the conduct was prohibited and creates a clear and present danger to the building, its residents, and the community at large, all of whom have expressed fear of physical attack due to the flag display. A rock has already been thrown through the window in response to the flag display, and police have had to patrol the area for the past several days after protesters expressed discontent in front of the building.
Failing To Abide By HOA Restrictive Covenants
Unfortunately, these disputes are rather common: neighborhood squabbles erupt over outside decorations on homes in associations and apartments quite frequently; even over such items as planters and paintings. These types of issues often arise when buyers and renters do not do enough research before moving in. When the community covenant lays down a law on lawn decorations, it has a duty to enforce its restrictions on everyone, equally. Many of these restrictive covenants go into exacting detail on the amount of plant material that can be in a yard, colors that can be used on houses, roofs, and gutters, whether residents can have gazebos, etc.
The first step that an association typically takes is informing residents that they can request a hearing or, if not, they need to address the issue within a specific timeframe. Failing to do so could cause the association to come under attack for negatively affecting another resident's ability to sell their homes.
Homeowners' Association & Landlord Attorneys Serving Florida
At HD Law Partners, we represent landlords, homeowners' associations, and condominium associations who need to enforce requirements in their contracts. Our attorneys provide knowledgeable, proactive legal representation you can count on. We have over 40 years' combined experience, and the expertise to help ensure your property's interests and assets are protected. Contact us today to find out how we can help.
Resources:
www.macombdaily.com/article/MD/20170824/NEWS/170829809
nypost.com/2017/08/21/landlord-drops-suit-against-tenant-with-confederate-flags/