Lack Of Handrails And Stair Injuries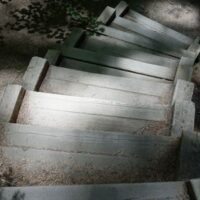 A common feature in both residential and commercial buildings, stairways serve a practical purpose and can be used as an architectural highlight. While there are many reasons to enjoy stairways, they are also, unfortunately, a common site for slip and fall injuries. This can be especially true when handrails are missing, and stair accidents can lead to serious injuries, including broken bones, head injuries, and spinal cord injuries.
Following a stair injury, you may be wondering what responsibilities businesses with stairways have when it comes to keeping customers and visitors safe. The reality is businesses can be held accountable when a space is not reasonably safe. To learn about your options for financial relief from stair injury medical expenses, connect with Tampa personal injury attorney.
Common Reasons for Slip and Fall Injuries on Stairways
There are several reasons why slip and fall injuries occur on stairways. Often injuries are due, at least in part, to a lack of handrails. Which makes sense, as handrails provide support and stability, especially for individuals who have difficulty walking or have balance issues. When handrails are missing, individuals may lose their balance and fall.
Other reasons for slip and fall injuries on stairways include:
Uneven steps or stairs
Slippery or wet stairs
Broken or loose steps
Poor lighting on stairways
Lack of warning signs for uneven stairs or steps
Businesses that have stairways on their premises have a legal responsibility to do what they can in order for everyone using the stairs to do so safely. Each building will have its own safety maintenance concerns, but often part of keeping an environment safe includes ensuring that handrails are in place, steps and stairs are in good condition, and the stairway is well-lit.
How to Achieve Financial Relief with the Help of a Florida Injury Lawyer
It is normal to be stressed about juggling doctor visits and medical fees when recovering from a stairway slip and fall accident. And while legal counsel won't be able to heal your injury or take away your pain, they can work to ensure you connect with a full and fair financial compensation package.
To achieve financial relief after a stair injury, a Tampa personal injury attorney will review all the documents you have and work to determine if more evidence will be needed in order to establish liability, meaning proving that the business or property owner failed to maintain a safe stairway. Along with liability, your attorney can establish the extent of your injuries and the damages you have suffered as a result. The full worth of your claim may include medical bills, lost wages, and pain and suffering.
Have you sustained an injury after a fall on the handrail-free stairway at a Florida business? Owners and property managers have a responsibility to keep their customers and visitors safe, including ensuring that handrails are in place and all walkways and stairways are well-maintained. If you believe a negligent party should be held responsible, discuss your damage recovery choices with the lawyer at HD Law Partners. Call 813-964-7878 to schedule a free-free consultation.