How You Can Address Your Ex Not Paying Child Support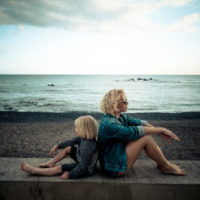 According to data from the federal Office of Child Support Enforcement, more than $100 billion is currently pending in back payments owed to parents with custody of their children. In 2011 alone, unpaid child support totaled more than $14 billion.
Many people do not realize just how big of an issue failure to pay child support actually is, and this issue is only compounded when your child's parent not only fails to pay child support, but also is also unemployed, untraceable, and/or has additional children from a separate marriage. In circumstances like these, working with an experienced family law attorney is the best way to ensure that you remain protected. Below, we discuss some steps you can take if you are owed child support:
Know Your Rights
You and your attorney should discuss your legal rights and responsibilities, as well as the pros and cons of going to court or entering into a settlement. One thing that you absolutely cannot do is prevent your ex from seeing your child in retaliation for failing to pay child support.
Figure Out the Circumstances
First, finding out why your ex is not paying child support is of paramount importance. If it is due to being unemployed or being in an accident, that is of course a different set of circumstances than your ex deliberately not paying you. With the help of an attorney, you may be able to work out a plan to receive financial assistance until they are on their feet and able to regularly fill in the gap.
Work With an Agency
Also with the assistance of your attorney, you may be able to successfully involve the state government agency that can help you with enforcement issues and in collecting child support dues garnished out of wages, if need be. You also have the option of working with a private child support agency to address any default in child support payments. Because these agencies are typically very busy and have many child support cases to handle each year, working with an attorney to make sure there is follow-up is crucial.
In Florida, once the custodial parent registers their child support court order with the state, Florida facilitates payments and enforcement actions if the noncustodial parent fails to pay child support. Wage garnishment is the primary method used by the state to collect child support payments, and if, for some reason, this method does not work, the state and federal government can take action to secure payment.
Contact Our Florida Family Law Attorneys
You and your family's security is of importance to us at HD Law Partners. We have more than 40 years combined experience in representing Florida families involved in family law issues.Contact us today to find out how we can help you.
Resources:
t2conline.com/is-your-ex-not-paying-child-support-what-to-do-about-it/
floridarevenue.com/childsupport/contact/Pages/default.aspx