How Will My Tampa Marital Debt Be Divided?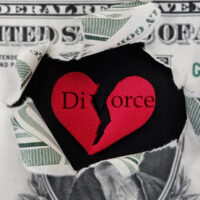 Disagreeing on who is responsible for marital debt is common when a couple is splitting up. If you are ending a marriage in Tampa, Florida, it is important for you to recognize that your marital debts are divided in accordance with the state's equitable distribution law. This means that your marital debts are divided fairly, which is not to say the debts will be divided equally.
Communication between spouses can be emotionally draining while navigating a divorce. In addition, ending a marriage can lead to a financial loss that each individual needs to recover from in the coming years. To talk about your marital debt division options, speak with a Tampa family law attorney.
Which Debts Are Marital Debts
The first step in dividing marital debts is to understand that not all debts are considered marital debt. Once you identify which debts are considered marital, division can be discussed. Marital obligations to debtors include debts that were incurred during the marriage for the benefit of the marriage. This could include any or all of the following:
Credit card debt
Mortgages
Car loans
If you and your spouse have similar incomes and resources, it is possible a Florida court will determine marital debts should be divided 50-50. But there are many situations where one spouse has an income or future earning potential that is far higher than the other, so they need to assume a larger share of the marital debt load.
Analyzing Separate Debts and Responsibilities
There are debts that are considered separate debts, specifically debts that were incurred after the couple officially separated or obligations gathered prior to the marriage. So, for example, if your spouse charged a lot to a credit card as they set up a new apartment after they left a marital home, it can be argued that the amount spent on furniture and furnishings for that new home is their separate debt, and therefore their responsibility alone.
Understanding who is responsible for what debt is essential. Because if one person is responsible for settling the debts on a credit card that was held jointly, and they fail to do so, the other individual's credit score could be impacted, for instance.
When you work with a qualified Tampa family law attorney, they will ensure all debt obligations are divided fairly and that everyone involved is familiar with who is required to make payments and when. There are a range of factors that are considered when it comes to equitable distribution during a Tampa divorce, including each spouse's current income, upcoming earning potential, and budgetary financial needs.
Is debt a source of stress for you as you move toward divorce? Whether you and your spouse have begun discussing asset and debt distribution or not, talk to the lawyers at HD Law Partners about what resolution options are available. When you talk to skilled, compassionate attorneys about your situation, you can protect your financial future and plan for next steps. To get started, call 813-964-7878 to schedule a free consultation.