Florida Health Department's Proposed Rules Governing the Use of Medical Marijuana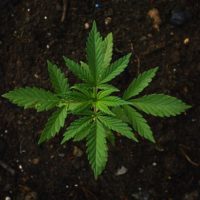 Many patients in Florida suffering from a variety of ailments are looking forward to the potential relief they may get from approved cannabis treatments. On January 17, the Florida Health Department released draft rules for a statewide medical marijuana program. Here are just a few notable proposed rules:
Only patients with one of ten specific medical diagnoses, including 1) cancer, 2) epilepsy, 3) glaucoma, 4) HIV, 5) AIDs, 6) PTSD, 7) ALS, 8) Crohn's disease, 9) Parkinson's disease or 10) multiple sclerosis would have access to the drug, unless the Florida Board of Medicine specifically identifies additional debilitating conditions.
The Health Department, not the patient's doctor, will be the ones to determine if the patient's condition is "substantially similar" to those listed in the amendment.
The rule will not allow any new growers or dispensaries to form in the state, leaving 7 nurseries to control the market. This can drive up prices and result in fewer different strains for patients' needs.
These rules are not final and will likely change. The public has a chance to comment on these rules via the Department of Health website. There will also be a series of public meetings around the state.
Medical marijuana public hearings:
Jacksonville: 2-4 p.m. Feb. 6 at the Duval County Health Department, 900 University Blvd. North.
Fort Lauderdale: 10 a.m.-noon Feb. 7 at the Broward County Health Department, 780 SW 24th St.
Tampa: 9-11 a.m. Feb. 8 at the DOH Tampa Branch Laboratory, 3602 Sepctrum Blvd.
Orlando: 6-8 p.m. Feb. 8 at the Orange County Health Department, 6102 Lake Ellenor Drive.
Tallahassee: 4-6 p.m. Feb. 9 at the Betty Easley Conference Center, 4075 Esplanade Way, Room 148.
Source: http://www.tampabay.com/blogs/the-buzz-florida-politics/state-begins-medical-marijuana-rule-process/2309841