Feelings Of Loss And New Routines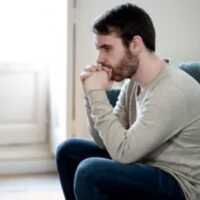 When a marriage is coming to an end, it is normal to have feelings of loss, grief, and sadness. And it makes sense, if you are divorcing you are mourning the end of a significant relationship, so you may experience a sense of emptiness or loneliness as you navigate this shift in your life.
It's essential to give yourself time and space to process your emotions and come to terms with the marriage dissolving. A Tampa family law attorney can help you during this difficult and emotional process. Many are overwhelmed and feel uncertain about the future, but an attorney can support your objectives throughout the divorce process, so you can move forward and create a new life for yourself.
Developing New Routines
Divorce involves significant shifts to your daily life and routine. You may have to adjust to living on your own, managing finances that you are used to another person dealing with, and redefining your social life. All of these changes take time to adjust to, this is true for anyone going through a major life change. It is important to be nice to yourself and realize that there are long-term benefits to being patient with yourself as you navigate this transition.
What new routines you will be challenged with will depend on your unique situation. Some find themselves navigating new living arrangements and a different daily schedule while others need to adapt to co-parenting responsibilities. It's essential to create a routine that works for you and your family. Part of this, particularly if you are co-parenting, is communicating effectively with your ex-spouse to ensure that everyone is on the same page. If the two of you are unable to communicate, there are legal strategies that can be employed.
A Florida divorce lawyer can help you negotiate and establish a custody and visitation schedule that works for everyone involved. They can also assist with the division of assets and finances, which can be a significant source of stress during the divorce process.
Connect with a Tampa Family Law Expert
A Tampa family law attorney is one of the divorce experts you can lean on as you go through the challenging process of divorce. While there may be feelings of loss and uncertainty, with the help of a Florida divorce lawyer you can navigate this transition and create the post-divorce life you desire. When you share your story with your attorney, they will provide you with the support you need, whether that is legal guidance, mediation, or advocacy in court.
Do you need an attorney because you are feeling uncertain about your future? Florida divorces can result in a lot of stress. Bring your questions and concerns to the skilled legal professionals at HD Law Partners. With combined experience of over 40 years, the professionals at HD Law Partners will fight for the future you want. Then, you can spend your time and energy processing your own feelings and making plans for your future. Call 813-964-7878 to schedule a free consultation.