Patrick A. Brennan
Partner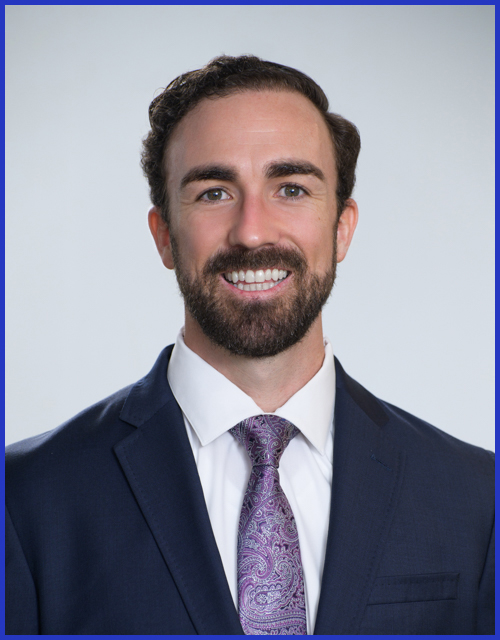 Patrick Brennan joined HD Law Partners in September 2015 and practices in the areas of Personal Injury, including Premises Liability, Negligent Security, Motor Vehicle Accidents, Insurance Coverage Disputes and Timeshare litigation.
Patrick also serves as personal counsel for a Tampa Bay Board Certified Orthopaedic Surgeon, handling matters relating to the disclosure of finances and the reasonableness of fees charged. In 2019, Patrick co-authored Amicus Curiae Briefs for consideration by the Florida Supreme Court regarding the improper disclosure of a non-party expert's finances. See Younkin v. Blackwelder (SC19-385) and Dodgen v. Grivalja (SC19-1118)
In addition to regularly litigating matters at the State's trial court level, Patrick has experience briefing issues and arguing before Florida's Second District Court of Appeal. He has had success preparing and arguing dispositive motions and recovering fees and costs against losing parties.
Patrick began his higher education at the University of Florida, in Gainesville, Florida, where he majored in Anthropology and earned a minor in Business Administration. After graduating from the University of Florida in 2012, Patrick attended Stetson University College of Law in Gulfport, Florida.
While in his second and third year of law school, he interned at Morgan & Morgan's Tampa office, where he dealt mostly with Plaintiffs' personal injury/wrongful death, medical malpractice, and class actions. While working as a law clerk, Patrick attended depositions, mediations, hearings, and trials, and drafted numerous motions and pleadings, including the complaint in a high-profile bullying/cyber-bullying case.
Education
J.D., Stetson University College of Law, Gulfport, FL 2015
B.A., University of Florida, Gainesville, FL 2012
Admissions
Florida, 2017
U.S. District Court, Middle District of Florida, 2018