Mike Perotti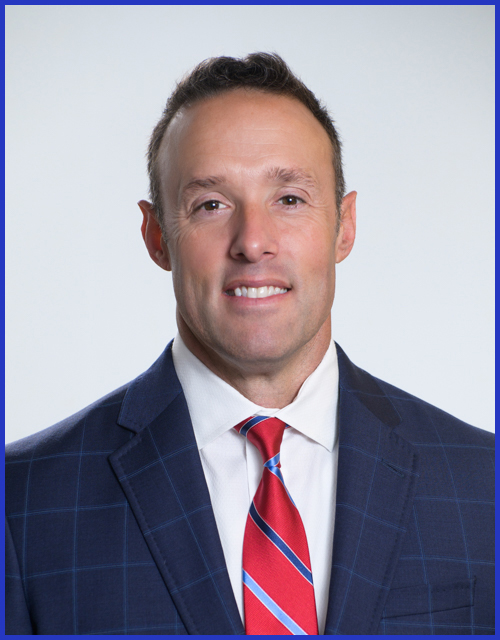 Mike Perotti is a third generation Tampa native, an experienced former prosecutor and civil litigator and a former commander with the Hillsborough County Sheriff's Office. A graduate of Tampa Jesuit High School, Mike earned both his bachelor's and law degree from the University of Florida.
He served as an Assistant State Attorney in Hillsborough County under former State's Attorneys, Harry Lee Coe and Mark Ober. He was a founding partner of a successful local law firm and beginning in 2008 served as Deputy Chief Legal Counsel for the Hillsborough County Sheriff's Office under Sheriff David Gee. His experience as an effective litigator in both civil and criminal matters has allowed him to achieve countless victories for his clients across a wide range of claims, including: personal injury, breach of contract, supervisory negligence, negligent hiring or retention, policy failure, false arrest, excessive force and civil rights violations.
In 2017, he became board certified in security management as a Certified Protection Professional (CPP), a credential held by only a small percentage of individuals working in the security and protection industry around the world.
Mike's reputation for accountability and integrity and his broad knowledge within the criminal and civil justice systems, led him to the highest operational ranks in the Sheriff's Office as Major, and then Colonel under Sheriffs David Gee and Chad Chronister, respectively.
Mike joined HD Law Partners in 2021 and now practices in the areas of Personal Injury, Premises Liability, Negligent Security, Insurance Coverage Disputes, Breach of Contract and a range of Private Security and Law Enforcement matters.
Admissions
Florida, 1999
Middle District of Florida, 2001
Southern District of Florida, 2018
11th Cir. Court of Appeals, 2001
U.S. Supreme Court, 2004
Leadership Training and Security Certifications
FBI, Florida Executive Development Seminar, 2014
Police Executive Research Forum-
Senior Management Institute for Police, 2013
Pasco-Hernando Community College, C.O. Certification, 2010
Certified Protection Professional (CPP), 2017